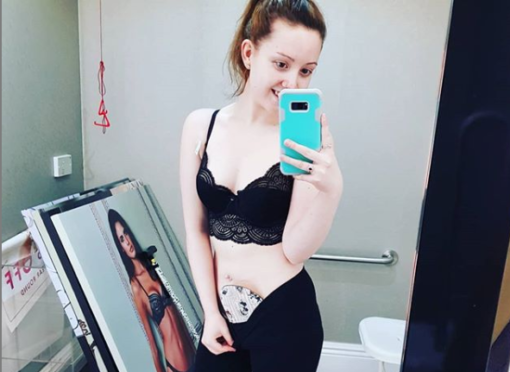 An Aberdeenshire woman with a stoma is preparing to strut her stuff for a special charity calendar to help break the stigma surrounding bowel conditions.
Alannah-Jayne Simpson from Huntly, 24, has had a stoma – a small opening into her stomach – since she was 20, to address her Crohn's and ulcerative colitis, which she was diagnosed with seven years ago.
Miss Simpson has now been asked to take part in a lady's ostomy calendar for 2020 in aid of the Purple Wings Charity, an organisation that assists people and children living with stomas.
As the only woman from Scotland taking part in the photo shoot, which will take place at the end of March in Birmingham, Miss Simpson said she hopes to raise more awareness of people in Scotland who have had ostomies.
So far, she has raised £200, but hopes to generate £500 for the charity.
She said: "The main aim here is to raise money for a good cause, but the other aim is to show that having a stoma isn't the end of your life.
"A lot of women are very self-conscious about it, so I want to do what I can to help people get over that stigma.
"I'm going to be wearing a matching set of bra and briefs, hopefully I'll look good."
Prior to her surgery to receive her stoma, Miss Simpson said she faced great difficulties every day due to her Crohn's disease affecting her bowels.
She added: "Before I had my operation, I was going to the toilet about 60 times a day because of my Crohn's, so it's really given me a much better quality of life.
"I still have issues, but in everyday life, I hardly ever notice it's there at all, and people I meet never really know about it.
"I have had a lot of support so far, and I'm raffling off make-up, clothes, candles and things like that to help me reach my target.
"I hope that by taking part in this calendar, I'll make a difference."