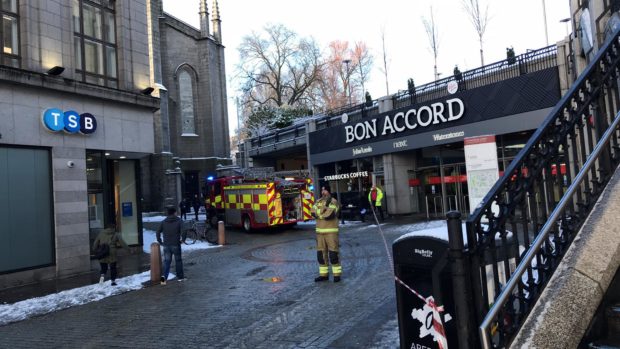 A shopping centre in Aberdeen has been closed off after a failure in the sprinkler systems.
The Bon Accord Centre was sealed off earlier this morning after water emerged earlier this morning.
A spokeswoman for the Scottish Fire and Rescue team confirmed there was some "flooding" and crews were in attendance.
An eyewitness at the scene said it was "totally closed off."
Update: Emergency services left the scene just after 1pm.