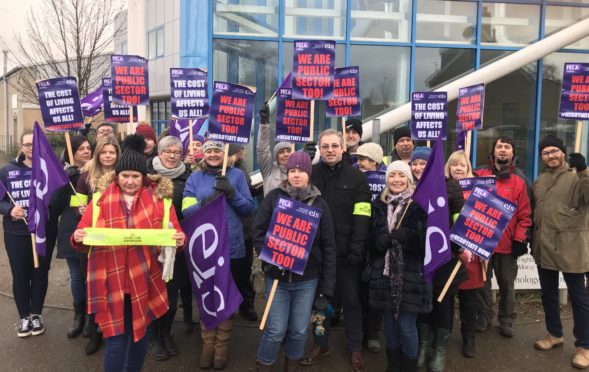 Students at colleges across the north of Scotland faced yet more disruption yesterday as lecturers took part in industrial action over pay.
The strike action, which affected North East Scotland College (NesCol), Inverness College, Moray College and other institutions across the country, is the second in the space of three weeks.
Lecturers wrapped up warm to brave the cold weather and picket outside their colleges for much of yesterday morning, asking passing motorists to sound their horns in support.
Members of the Educational Institute of Scotland (EIS) Further Education Lecturers' Association (FELA) have chosen to stage the walk-outs as they are calling for a "fair" pay rise – rejecting an offer of 2.5%.
However, the demands for more cash have been described as "unreasonable" by Colleges Scotland.
If the dispute is not resolve, further strikes are planned for later in the year.
Larry Flanagan, the general secretary of the EIS, said: "Further education lecturers have not received a cost-of-living pay increase for almost three years, since April 2016.
"In hope of reaching a negotiated agreement, the EIS recently submitted an amended proposal which we believe would be likely to break the impasse.
"Management's claims of unaffordability of our claim have already been shown to be based on some rather questionable calculations."
---
>> Keep up to date with the latest news with The P&J newsletter
---
John Gribben, director of employment services at Colleges Scotland Employers' Association, said: "It is disappointing that the EIS-FELA has not suspended strike action whilst negotiations are ongoing. We have met with the EIS-FELA on 10 occasions to discuss pay and will be meeting them again tomorrow to try and end this disruptive strike action.
"The EIS-FELA is aware that colleges are already having to make cuts to finance the additional pay offer which they have rejected. Their unreasonable pay demands would mean fewer courses, fewer students, and fewer lecturing jobs in the college sector.
"College lecturers in Scotland are by far the best paid across the UK and they have rejected a combined pay deal that would increase national average pay by over 12%, or more than £4,000, from 2017-20."
Alan Simpson, the president of the Highlands and Islands Student's Association, said the dispute is causing significant disruption for students.
He said: "They should be working together to pressurise the government – instead, they fight while students get caught in the middle."
A spokeswoman for North East Scotland College said: "All NesCol campuses were open to students during the strike action.
"We can confirm that 47 lecturers, out of a total head count of 292, took part in the industrial action but there was minimal disruption.
"The majority of classes ran as normal, and any students affected have been informed and provided with information about what they should do."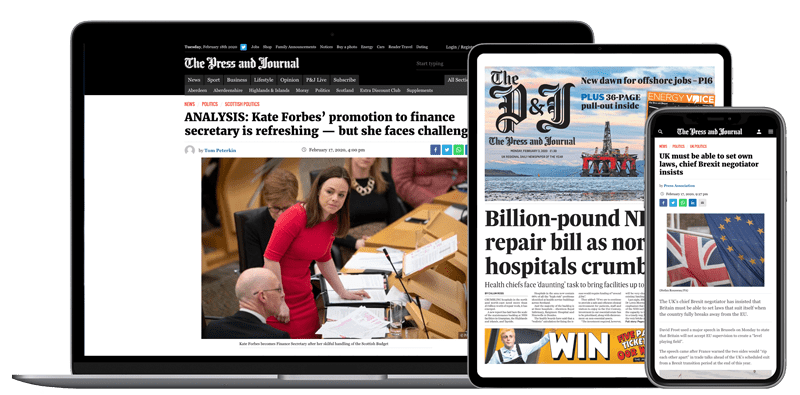 Help support quality local journalism … become a digital subscriber to The Press and Journal
For as little as £5.99 a month you can access all of our content, including Premium articles.
Subscribe