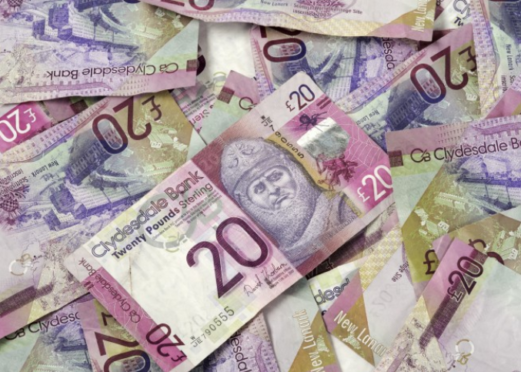 A man gambled away £700 his boss gave him to pick up parts – then lied by claiming he had been robbed.
Philip Muirhead was tasked by his employer at a haulage and logistics firm in Kintore with carrying out some work in England and then picking up tyres.
He was given the money to carry out his role but lost the cash while gambling.
However, instead of owning up to his mistake, he fabricated a story telling police that he had been the victim of a theft.
He told constables at a Seaton police station that the incident happened when a car pulled up alongside him at a junction on North Anderson Drive.
Muirhead claimed someone got out of the vehicle and demanded he hand over his wallet and any other valuables inside his vehicle.
The court heard he told officers he handed over a wallet containing £30 and the £700 and remained stationary at the side of the road for about 15 minutes in shock.
But Muirhead's lies started to unravel when his boss was contacted by investigating officers and told them he could provide data tracking the vehicle's movements as well as dash-cam footage.
It was then confirmed that he had never pulled over on the road and the only conversation recorded was of Muirhead phoning his partner to say he had been robbed.
The 41-year-old admitted theft and lying to the police causing them to waste their resources on February 18 last year when he appeared at Aberdeen Sheriff Court yesterday.
Fiscal depute Karen Dow said the Crown Office was now seeking a compensation order.
But Muirhead, who opted to represent himself in court, claimed he was working for the same employer and had already repaid every penny owed.
The court also heard that there had been no further issues in the time which had elapsed since the offence.
He said of his lies to the police: "It was an unfortunate incident.
"If I just went to my employer and said I had a gambling problem this is a case that would never have come to the court."
Sheriff Ian Wallace deferred sentence on Muirhead, of Seaton Place East, in Aberdeen, in order to obtain reports.
He will return to court next month for sentence.