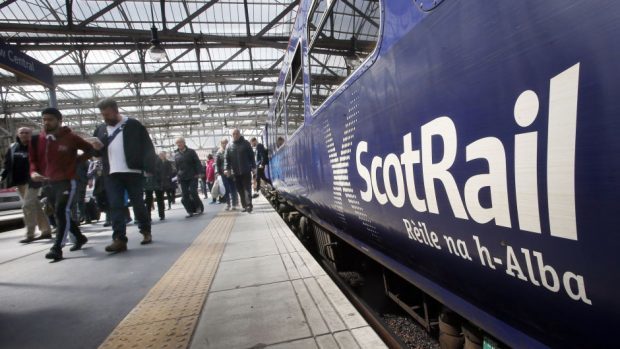 Almost 3,000 ScotRail services were cancelled since April last year due to staff shortages.
An average of 46 a day were axed towards the end of 2018, due to disruption caused partially by staff being trained in how to operate new trains.
In all, there were 2,691 ScotRail journeys cancelled because of a lack of staff  between April 2018 and January 16, 2019.
Services were also cancelled more than 2,300 times for weather-related reasons and on more than 2,500 occasions for non-track problems, such as power outages.
A ScotRail spokesman said: "This has been a challenging time for Scotland's railway.
"While we know that our performance has not been good enough, it is encouraging to see our punctuality continuing to improve across the country.
"Everyone at ScotRail Alliance is working flat-out to provide customers with the service they deserve.
"We are training more than 20 drivers and conductors every day and this will deliver continual improvements in the coming weeks and months."
A spokesman for Transport Scotland added: "ScotRail's performance hasn't been good enough, particularly in terms of the high level of cancellations and performance issues.
"That's why we took the serious contractual step of issuing a remedial plan and we expect ScotRail will implement measures swiftly.
"While it is clear late delivery of rolling stock and train crew shortages, compounded by the previous industrial action, had an impact, performance across the UK has not been good.
"Many underlying issues are endemic across UK rail franchises. This indicates a fundamental flaw in the current structural arrangements."