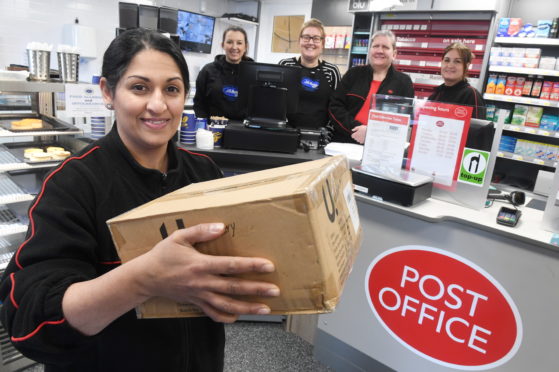 A Post Office has re-opened in an Aberdeen community after a three-year absence.
A branch in Woodside opened its doors to the public yesterday at the site of the former Chalmers Bakery on Great Northern Road, which went on sale last year.
Owner Sal Ahmad, who also runs a post office in Berryden, has urged local residents to support the institution.
She said: "With post offices, if you don't use it – you'll lose it.
"We were so excited to bring the post office back into the community, as there hasn't been one here in years.
"We will bring to it our effort and expertise from the Berryden store – as trust is a very important factor in how we deal with customers.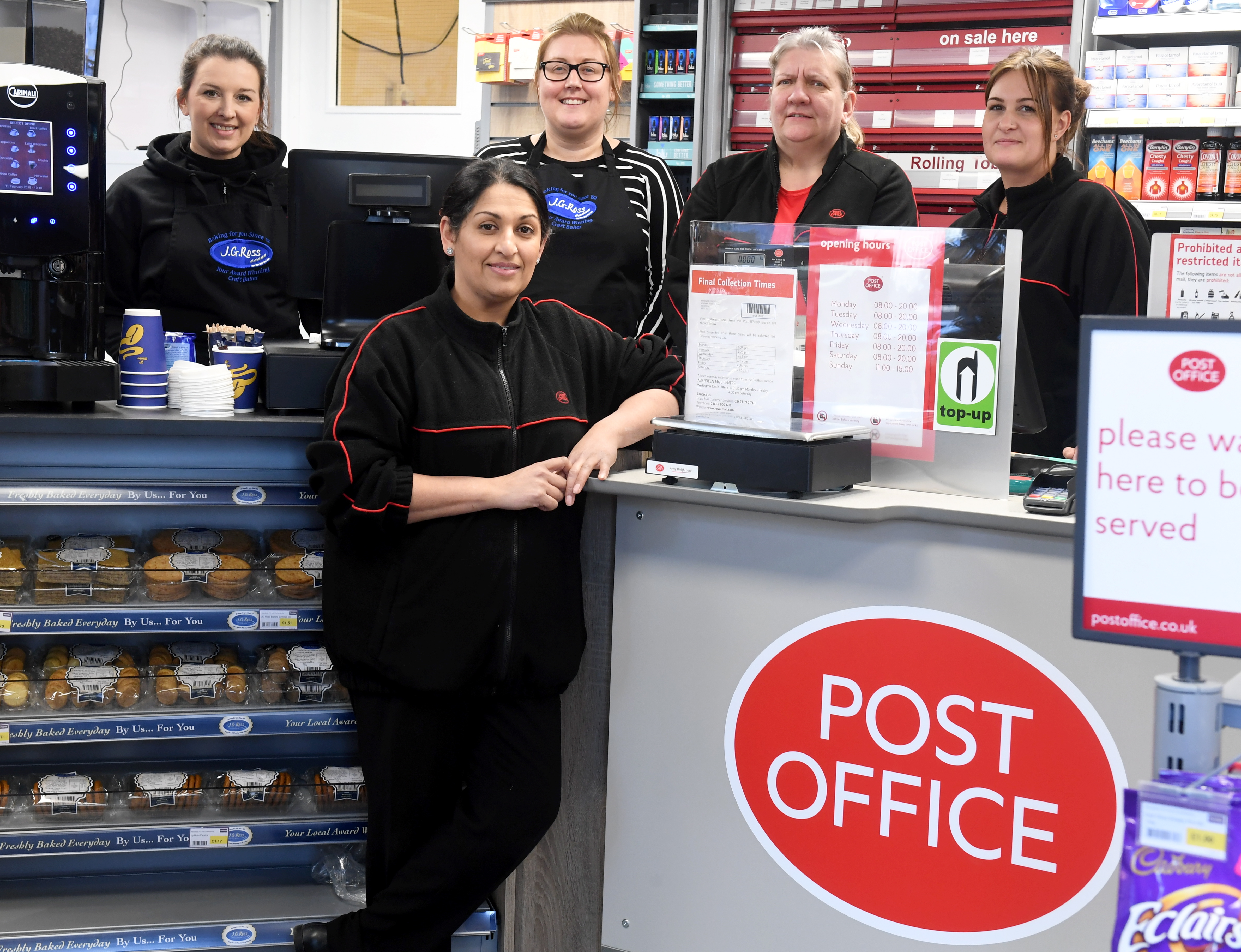 "All the staff look forward to supporting our local community and making it easier for the older demographic in the area to get their things done."
The Woodside branch development was backed by local councillor Lesley Dunbar, who organised letters of support from leaders of Aberdeen City Council during the negotiation process to have the amenity opened.
She said: "A new post office is very welcome in the Woodside community as it provides not only a vital service to local residents but also for local businesses enabling them to use the branch's banking services.
"Locating it again on Great Northern Road ensures that it is more easily accessible for local older people who might struggle to climb the brae to Clifton Road.
"It's wonderful news, because, in recent years, we have seen many Post Office branches close across the city.
"I'd like to wish Mrs Ahmad and her family every success with this new venture.
"She has much expertise and experience to draw on in running great local post offices and will provide a much-needed service and asset in our local community."
Ms Ahmad's Berryden store, which she's managed with her husband for 14 years, recently came close to being crowned the best in the United Kingdom after being nominated for a prestigious award.
Staff at Berryden Post Office were shortlisted for the best main branch category in the Post Office Sales competition.