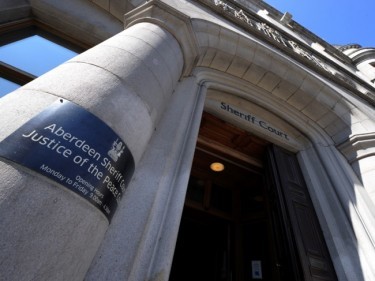 A man jailed for carrying knives said he forgot one of them was in his pocket after using it to clean a crack pipe.
Warren Dyker was apprehended by police in a communal area of a North Anderson Drive tower block on January 3.
The 39-year-old had a serrated kitchen knife with a 4.5in blade and a Stanley knife in his front jeans pockets when he was stopped and searched by officers.
He had drawn attention to himself after knocking on the door of one of his neighbours on another floor of the building.
Dyker said the pair had been involved in an altercation earlier that day and that, initially, he had the kitchen knife pulled on him.
But he was able to disarm his assailant, pocket the weapon and flee the scene.
Later that day Dyker knocked on his neighbour's door in an effort to resolve the issue.
After receiving no answer, he left to visit his brother – who lived elsewhere in the tower block – then stopped by for another attempt on the way back to his own flat.
Depute fiscal Jamie Dunbar said: "He wanted to clear the air and move forward together without future incident."
Unwilling to answer the door and speak to him, the neighbour called the police and asked them to move Dyker along.
The offers were just leaving the property as he arrived at its front door for the second time.
Mr Dunbar said Dyker then made a "comment" to the officers, which led to them searching him.
At this point they only found the kitchen knife and the Stanley, which was in Dyker's other pocket, was not disclosed or discovered.
But Mr Dunbar explained: "He was unaware he still had that in his pocket. He had used it to clean a crack pipe."
Dyker appeared at Aberdeen Sheriff Court yesterday after admitting being in possession of the blades.
He has previously been involved in cases relating to offensive weapons, assault and threatening behaviour.
Sheriff Graeme Napier said: "It is unusual for someone who has four previous convictions for carrying knives or offensive weapons to only be in custody for the first time today."
He sentenced Dyker, of Beechwood Court, Aberdeen, to a year in prison, backdated to January 3, when he was first taken into custody.
Sheriff Napier also demanded the forfeiture of both blades.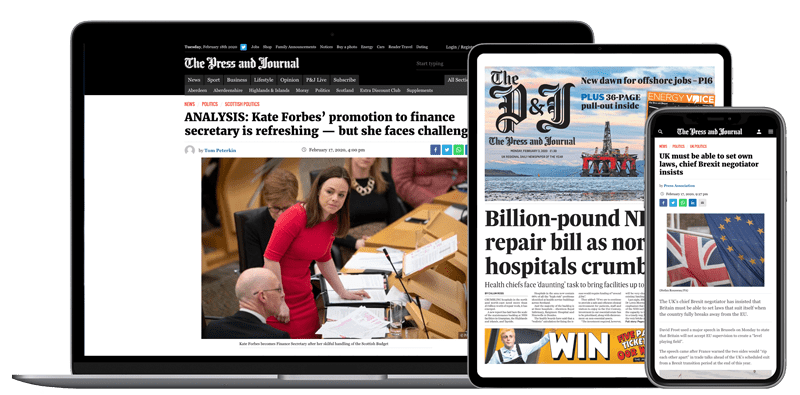 Help support quality local journalism … become a digital subscriber to The Press and Journal
For as little as £5.99 a month you can access all of our content, including Premium articles.
Subscribe