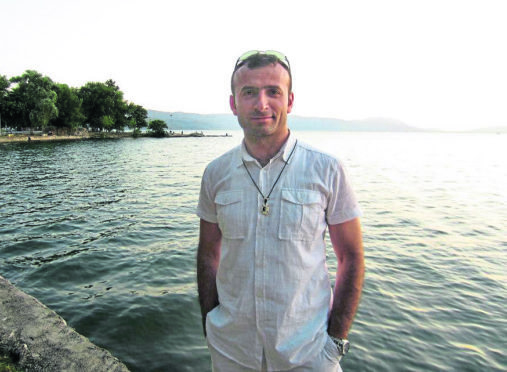 An Aberdeen University graduate controversially locked up abroad will today find out if he is allowed to return to Scotland.
Hanifi Baris was charged with "posting items of criminal content" on his social media accounts while in Turkey last summer, and has been behind bars ever since.
Turkish news outlet Bianet reported that the "content" was a news report about the Kurdistan Regional Government, and reported that he had been charged with "propagandising for a terrorist organisation".
Akademisyen ve Avukat Hanifi Barış hakkında sosyal medya paylaşımları nedeniyle açılan davanın 3. duruşması 12 Şubat 2019 tarihinde görülecek.
Dava hakkında bilgi için ➡ https://t.co/9cel4GHjlw

Duruşmayı izlemek üzere Çağlayan'da olacağız.#HanifiBarışaÖzgürlük #FreeHanifi pic.twitter.com/48m2Jcw0J0

— Amnesty Turkey (@aforgutu) February 11, 2019
The academic, who completed a PhD dissertation at Aberdeen University before moving to Turkey to work as a lawyer, had his first trial in September.
Since he was arrested human rights organisations such as Amnesty International, Front Line Defenders and Scholars at Risk have voiced their support for Mr Baris.
His trial will take place today at 3pm, in Istanbul's Cağlayan Justice Palace, and friends and supporters from across both Aberdeen and Europe will meet outside the court to offer their support.
To find out more about the campaign go to www.facebook.com/groups/433508947128873/