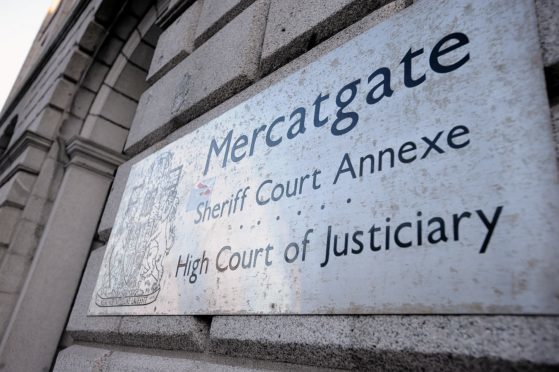 An anguished mother was left to cradle her "floppy" and unresponsive infant daughter following an incident at her babysitter's house, a court has been told.
The child was rushed to Aberdeen Royal Infirmary on New Year's Day 2017 with bleeding on her brain and retinal haemorrhages, or bleeding in her eyes.
Babysitter Syeda Sokina Begum is on trial at the High Court in Aberdeen accused of "repeatedly shaking" the child, who cannot be named for legal reasons, to her "severe injury, permanent impairment and danger of her life". She denies the charges.
Aberdeen babysitter accused of putting girl's life in danger after 'shaking' the infant so hard she bled from her brain
It is alleged that the 29-year-old – known to the family as "Soks" – had left the baby to play in her living room alone when she developed the serious injuries.
Begum had been employed by the child's parents for a number of months so that they could continue running a small business.
She was said to have picked up the child from the family shop at about 3.30pm, but called another member of staff there after 9pm to say something was wrong.
The court heard the colleague who received the call and the child's mother then rushed to the babysitter's flat at Headland Court, in Aberdeen, where they found the infant unresponsive.
Breaking down in tears, the mum told the court: "She was breathing very heavily and was floppy. She never opened her eyes."
When asked by Depute Lord Advocate Martin Richardson how she felt, she replied: "I don't know how to express it."
Earlier in the day the woman's husband recalled her "screaming and crying" the baby's name, urging her to wake up while the doctors treated her in accident and emergency.
Yesterday the court also heard that, in the hours leading up to the incident, the baby had been left in a storage room in the back of her parents' business while they were at work.
---
---
Cross-examining the infant's father, defence agent Frances Connor asked: "Was the room a cold room?"
To which the dad replied: "I don't know. I'm not sure if it was cold or hot."
But he added that his child had been wearing "a lot of clothes" and was also covered with a blanket.
Defence agent Frances Connor also alleged that Begum had previously confronted the parents about the child's health, saying the infant's hands and feet were "always freezing".
The medical examiners who worked to save the baby's life in the crucial hours after the alleged incident are expected to give evidence to the jury in the coming days.
The youngster was assigned a specialist doctor, who saw her on a number of occasions in the following months. However she has since been discharged from her care.
The trial, before Lord Uist, continues.