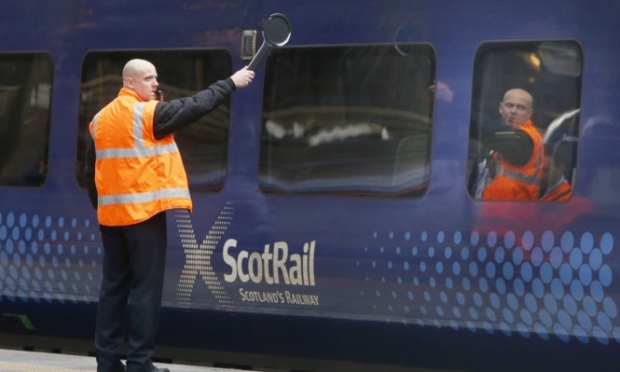 Michael Matheson has been urged to strip ScotRail of its contract after it emerged thousands of journeys have been cancelled over the last year.
An average of 46 trains a day were axed towards the end of 2018, due to disruption caused partially by staff being trained in how to operate new trains.
In a letter to the Transport Secretary, Caithness, Sutherland and Easter Ross MP Jamie Stone said that people were "losing out because the rail company cannot get a grip".
Mr Stone, who is the Lib Dem's Scotland spokesman, also complained that services were often overcrowded and that on occasions basic amenities such as toilets were not available.
In his letter, seen by the Press and Journal, he writes: "In their heart-of-hearts all Scottish MPs and MSPs will surely agree with me, regardless of their political persuasion, when I say that the travel experience for customers of ScotRail falls very far short of anything that could be described as acceptable in this day and age.
"A worrying number of trains are either cancelled or late (at great inconvenience to customers) and all too often the on-board food and drink service is simply not there.
"Worse still, however, is the issue of onboard toilets.
"I have personally experienced times when either an 'out of order message' is electronically displayed outside of the toilet when it is in fact not out of order or even, almost unbelievably, the toilet door will open of its own accord while it's being used by a passenger."
He added: "To come to the nub of the matter, and my reason for writing to you, it is quite clear that ScotRail are failing to deliver the standard of transport that Scots expect and deserve.
"If ScotRail doesn't make speedy and noticeable improvements the Scottish Government should cut its contract at the first possible opportunity."
A spokesman for ScotRail highlighted performance figures published last week which showed punctuality on Scotland's railway had reached its highest level since September last year.
They added: "We know that this continues to be a challenging time, and there are areas where we need to deliver a better service, but things are moving in the right direction."
Yesterday afternoon, commuters faced further disruption with the transport operator.
In Aberdeen, a signalling fault resulted in a number of trains being delayed as engineers rushed to fix the problem.
Services between Montrose and stations in the central belt were affected.
Scotrail, who were made aware of the issue by Network Rail, had staff on site within an hour to attempt to fix the damage.
A spokesman said: "Network Rail have advised a signalling fault did cause some disruption yesterday.
"This was resolved within an hour and thirty minutes, and services then resumed."
In addition, a similar fault at Glasgow Queen Street around 12pm also hampered journeys north.