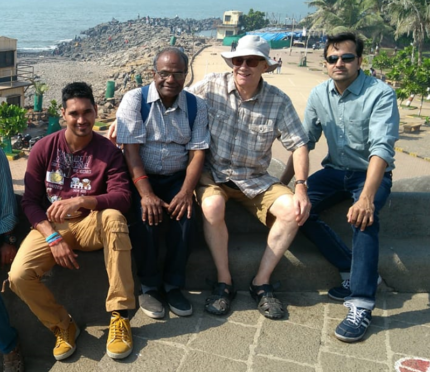 An Aberdeen deacon who championed the plight of a group of Indian sailors when they became marooned in the north-east has reunited with them in their homeland of India.
Douglas Duncan, port chaplain for the Apostleship of the Sea charity, was one of the most prominent figures in the Malaviya Seven saga.
It saw a crew of seafarers from Mumbai left stranded on their vessel in Aberdeen for more than a year as they fought to be paid.
The offshore supply vessel was forbidden from leaving Aberdeen harbour, after it emerged in 2016 that its crew had not received a penny for months.
The men, who were still on board, feared returning home to India due to concerns they would not receive the hundreds of thousands of pounds they were owed, after the ship's former owner was liquidated.
In March last year, after almost two years of fighting, the sailors finally received the more than £600,000 they were due.
The support offered by Mr Duncan was so appreciated by the crew that they invited him to visit them in India.
And last week, Mr Duncan finally took up the seafarer's offer, travelling to their home country, where he was welcomed with open arms and shown around museums and other tourist destinations.
During his stay in Mumbai, the Aberdeen holy man met with key members of the Malaviya Seven crew, including second officer Rahul Sharma and its captain Ashish Prabhakar – who was the last to leave the ship.
Mr Prabhakar said: "It was an honour to show our Scottish friend the local Mumbai life.
"The whole week was marvellous, visiting popular Mumbai spots, lots of gossip and reminiscing – the memories of a lifetime."
During their time in Scotland, Mr Duncan took the crew on tours of the highlands and even to an Aberdeen FC game to raise their spirits.
Mr Duncan added: "The visit to Mumbai was all I had heard about, the noise of traffic, the honking of horns, the non-stop chatter from the multitudes of taxi drivers looking for business.
"The experience was a blessing in many ways and I realised how real the Beatitudes are, and how happy I was to be part of these people's lives."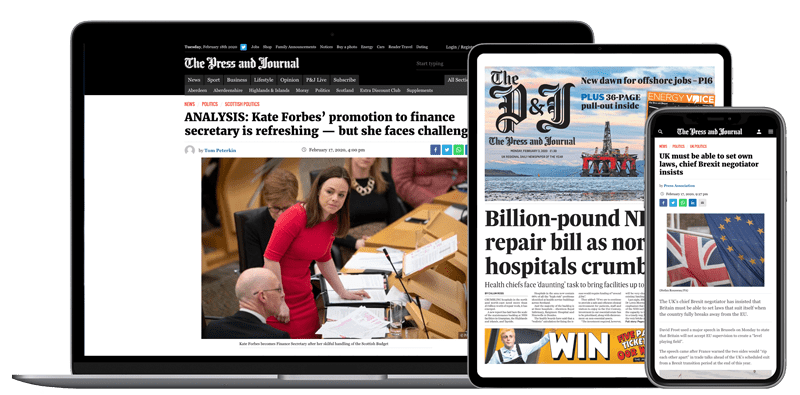 Help support quality local journalism … become a digital subscriber to The Press and Journal
For as little as £5.99 a month you can access all of our content, including Premium articles.
Subscribe