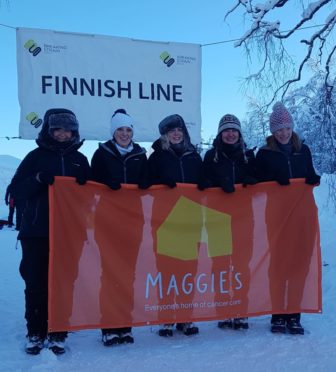 Five women from law firm Brodies have returned from an Arctic trek to raise funds for cancer charity Maggie's.
The team, which included Jenna McCosh and Naiomi Law from Aberdeen, travelled from Rovaniemi in Finland into the Arctic Circle.
They were joined by their Glasgow colleagues Jenni Guy, Jackie McFarlane and Seonaid Cochrane.
Since returning this week, the team have already surpassed their £25,000 fundraising target and donations are still coming in.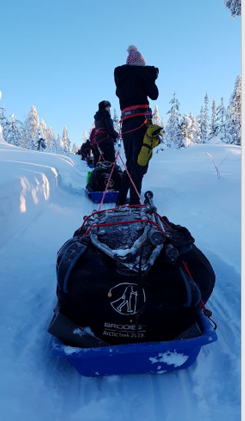 The group had to face sub-zero temperatures and battle the elements while carrying their own equipment and sleeping in tents through the challenge.
Ms Law said: "It was an amazing experience and the scenery was stunning; it felt like we were walking through Narnia a lot of the time.
"The trekking was harder than I had anticipated as the depth of the snow made it difficult to walk through.
"For me, camping in -30 degrees was one of the biggest challenges – we woke up with ice inside of our tents and anything damp quickly froze, including our walking boots.
"All in all, though, it was a once in a lifetime experience and one I will never forget."
The money raised by the Arctic trekkers will go towards Maggie's Centres across the country, which work to support to people with cancer and their family and friends.
Ms McCosh added: "The Arctic Trek was absolutely spectacular and demanding at the same time.
"We were lucky to be part of a fantastic group and laughter was definitely key to keeping each other going."
Nick Scott, Brodies' managing partner said: "Everyone at Brodies is incredibly proud of Jenni, Jackie, Jenna, Seonaid and Naiomi for volunteering for this challenge.
"They set themselves an ambitious £15,000 fundraising target and so to beat it by over £10,000 is testament to their level of commitment.
"We'd like to thank everyone for their generosity and support throughout the Arctic Trek challenge.
"The money raised will go a long way in allowing Maggie's to continue its good work."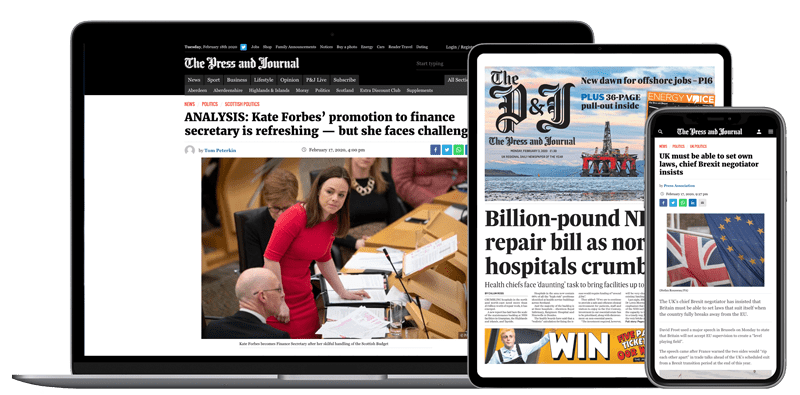 Help support quality local journalism … become a digital subscriber to The Press and Journal
For as little as £5.99 a month you can access all of our content, including Premium articles.
Subscribe