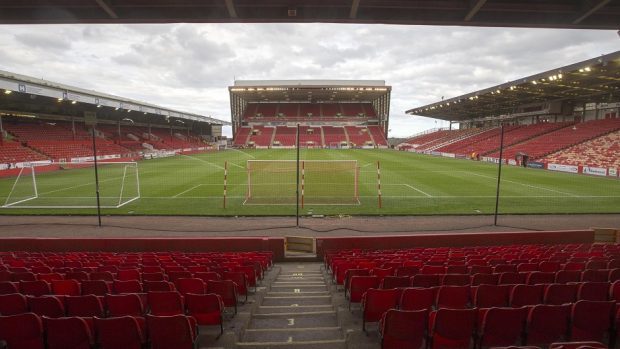 The chairman of Aberdeen FC has promised that the club's historic home will "not be forgotten" as he turns his attention to the second phase of construction at the Dons' new ground.
A costly courtroom battle came to an end last week when the SPFL club was given the go-ahead to start work on its new £50 million stadium at Kingsford.
Building operations have already commenced on new training facilities at the site, but construction on the main ground had been halted by a £66,000 legal challenge.
However, this was turned down by the Court of Session in Edinburgh on Friday.
While AFC has hailed the plethora of opportunities they claim will be opened up by the move, others have raised fears the club is turning its back on Pittodrie in the process.
The beachfront stadium has been hosting matches since 1899 – a full four years before the Dons, as we know them today, were even formed.
And it has been home to a string of historical moments, including the side's 3-0 win over Hearts in the 1954 Scottish Cup, which drew one of the largest-ever attendances in Scottish footballing history.
Others have remembered it for the pioneering work which turned it into the UK's second all-seated stadium in 1978, or have fond memories of some of the club's outstanding sporting achievements.
While some believe the club will effectively be starting with a clean slate at Kingsford, Stewart Milne has insisted the Dons' rich footballing history will definitely be making the move in spirit and in a dedicated area of the new ground.
He told the P&J: "I'm very confident that future plans will go well, and that this new stadium will benefit the team, fans and the local community.
Final decision on Kingsford stadium is end of a 'long, hard battle'
"We will ensure this is a memento to Pittodrie in every way we can, and have plans to include a 'museum' in the building of the team's memories."
And, while Mr Milne is focusing on what lies ahead, he has reassured fans there will still be a cherished place for traditionalists at the new venue.
He added: "The future of the club lies at this new home, and will benefit young people and local groups from across Aberdeen who will be able to use the training facilities.
"But Pittodrie will not be forgotten."