VIDEO: Seat thrown at Dons fans during Scottish Cup clash at Pittodrie
A football fan has been filmed throwing a seat into a crowd at Pittodrie this afternoon at the Aberdeen v Rangers Scottish Cup match.
The incident was caught on camera towards the end of the game, and shows a red seat being hurled through the air from the away section into the Dons supporter section.
It is not yet known if anybody was injured.
Last week, police urged fans to behave responsibly for the quarter final fixture, and warned that anyone involved in any disorder of violence would be "dealt with robustly".
Police have now arrested six people including five men and a woman with disorder related offences and the use of a pyrotechnic device following today's game.
Match Commander Superintendent Richard Craig said: "I would like to thank the vast majority of supporters from both clubs who heeded our advice and behaved responsibly today.
"However, it is disappointing that a very small minority of fans chose to ignore the warnings and were in involved in disorderly behaviour. They have let themselves and their clubs down.
"Disruptive behaviour in and around football matches in Scotland will not be tolerated and those who choose to conduct themselves in such a way will be firmly dealt with."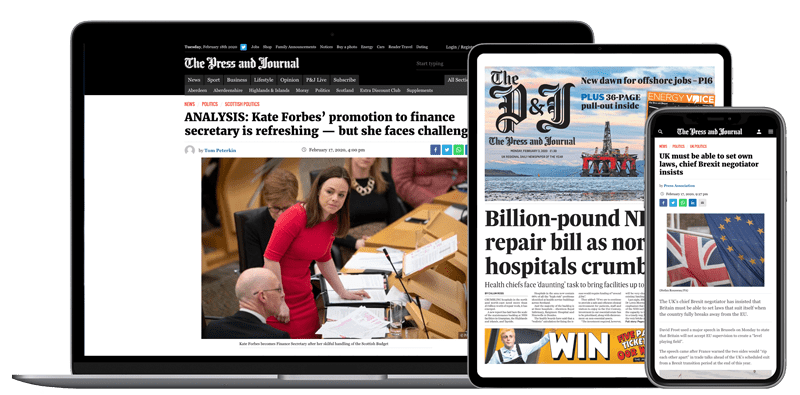 Help support quality local journalism … become a digital subscriber to The Press and Journal
For as little as £5.99 a month you can access all of our content, including Premium articles.
Subscribe