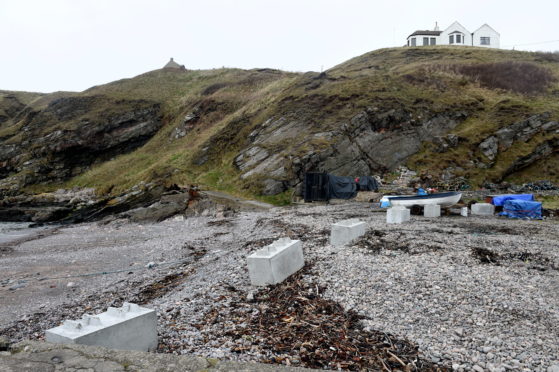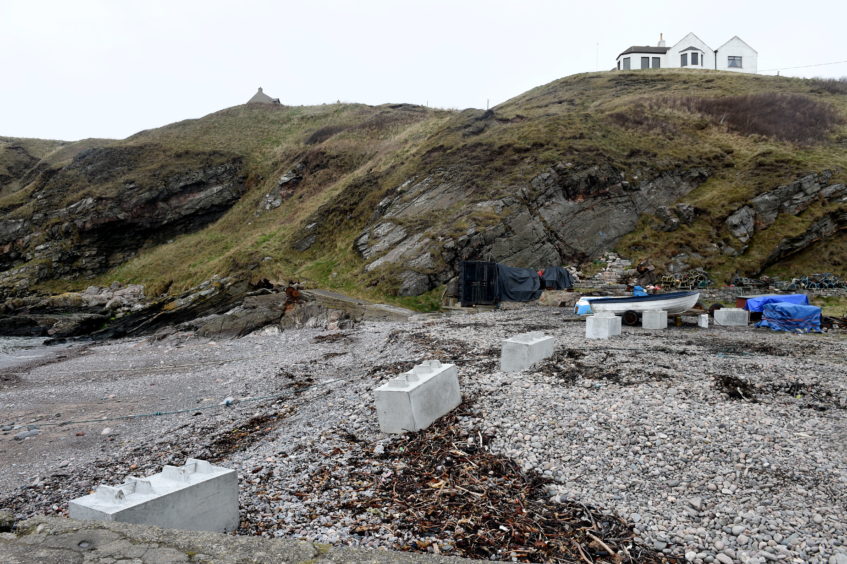 A long-running dispute over access to a historic Aberdeen harbour has escalated even further, with a landowner installing new obstacles along its boundary.
Angry fishermen have likened Pralhad Kolhe's "ludicrous" actions in Cove – where he owns part of the harbour – to "a dog marking its territory".
Disagreements between the surgeon and the Cove Fishermen's Association first arose five years ago, when a number of boulders were placed to prevent the seafarers from using the surgeon's land to launch their boats.
This led to an extensive legal battle, which resulted in the fishermen being forced to move their vessels into the only suitable corner of the bay not owned by Mr Kolhe.
And while they had been working around the situation since then, heavy machinery rolled in yesterday to drop off large bricks along the boundary between the public and private land, making access much more difficult.
---
>> Keep up to date with the latest news with The P&J newsletter
---
Jim Adam, who heads up the fishing association, said: "I find it a bit strange that someone would mark a boundary by putting concrete blocks across a beach which is regularly used by people.
"On a stormy or windy day those blocks will be in a position where they're more likely to be hauled into the sea, or cause problems for the beach or the harbour.
"It also makes it a bit more difficult for people if they want to launch a boat.
"I'm not sure what the overall objective is with this."
At the start of the year many of the boats and the boathouse were set alight in what was thought to have been a deliberate blaze.
It was the latest in a series of concerning incidents at coastal sites with firebugs also targeting a crane and construction equipment at nearby Nigg Bay.
Police are still investigating the incident.
Mr Adam said the fire and ongoing issues regarding access at the harbour, were causing widespread worry.
"It seems to be relentless," he said.
"People are still extremely upset about the trashing of the harbour and this is a concern for the whole village.
"It's not just the fishermen, it's really taking away what was a beauty spot enjoyed by a lot of people."
Mr Kolhe declined to comment on the issue relating to the bricks being laid down at the harbour last night.
Ward councillor Stephen Flynn said: "These latest images from Cove Harbour are beyond disappointing and will leave many locals wondering what will happen next.
"This is the last thing the fishermen need and, as always, they have my full support."