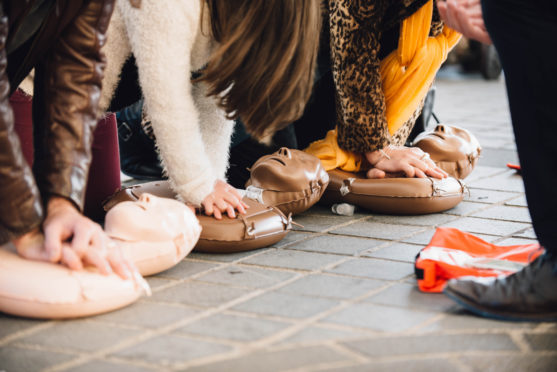 The future generation of nurses will be passing on life-saving skills to the public this week, in an effort to reduce the number of cardiac arrest deaths.
Students at the Robert Gordon University in Aberdeen will be providing CPR training with the hope they can double survival rates.
The event will be held at RGU's Sir Ian Wood building all day on Friday, with about 20 third or fourth-year students on hand to offer training.
These efforts are part of a national campaign – Save a Life for Scotland – which aims to equip an additional 500,000 people with CPR skills by 2020.
Every year more than 3,500 people across Scotland are treated by the ambulance service after having cardiac arrest, but only around 1 in 12 will survive.
Mark Drummond, one of the nursing students involved in organising this month's event, said it was vital that as many people as possible learned the skill.
He said: "Every week in Scotland, 70 people will have a sudden cardiac arrest – that's more than a full double-decker bus – and it can happen to anyone, of any age, at any time.
"Effective CPR can be taught in less than 20 minutes and that is time well spent if we, as a country, can save several hundred additional people each year."
The event will be open to people of all ages who will be given equipment, including CPR mannequins and automated external defibrillators.
Attendees will also walk away with a certificate to show they have been fully trained.
Fellow student Lauren Anderson added: "We have had a lot of fantastic feedback already about our upcoming event – both within the university and across the region.
"This includes companies arranging to send teams of staff and invitations going out to parents at our local partner schools.
"All of us look forward to welcoming as many people as possible and making a difference to the health and wellbeing of the nation."
The event runs between 9-5pm.