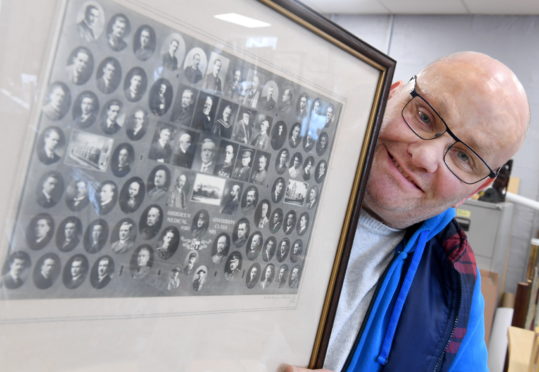 A north-east curio collector unexpectedly unearthed a 100-year-old piece of local history – featuring one of the country's most iconic politicians before they rose to prominence.
Clive Hampshire routinely attends auctions across the country, looking for items to repair and resell at his Broomhill Road charity shop Smile Scotland.
And last weekend his search for unique mementos took him to Sauchen, where a varied collection of items built up through house clearances, donations and sales were going under the hammer.
Spotting the references to the Granite City, Mr Hampshire made a beeline for a trio of framed portraits depicting previous arts and medical classes at Aberdeen University.
He said: "I looked at them and saw 'Aberdeen' and thought there will be local interest in them for the shop.
"We've got a new section selling items relating to the north-east like books, maps and old plans.
"People want to know about the history of their area so it's already proving popular."
But not everyone was as keen on the photos as Mr Hampshire was – winning the items by placing the only bid.
After taking them back to the shop, he was able to have a closer look.
The collages were made up between 1914 and 1916 then were framed in 1921.
An imprint on the backing paper names John MacMahon, a photographer who had studios in Aberdeen, Strathpeffer, Nairn and Fortrose, as having taken the portraits.
And upon even further inspection, a famous face could be seen among the crowds.
Adorned with medals – but unrecognisable without his trademark cigar or jowls – sits former prime minister Winston Churchill, who was the university's rector at the time of the photographs.
Mr Hampshire said: "I was delighted to be able to get the pictures.
"Then when I found out Winston Churchill is in them, it was fantastic."
It is not known exactly how the portraits made the journey from the university's walls in the 1910s to a Sauchen auction room more than 100 years later.
An Aberdeen University spokesman said: "It's fantastic to see these old class photos which are a reminder of the university's rich history.
"These were produced for most classes, with students keeping smaller versions as mementos with larger prints hung in relevant department corridors.
"We have a fairly comprehensive catalogue of these in our collections but there are gaps so we will look into this latest find with interest."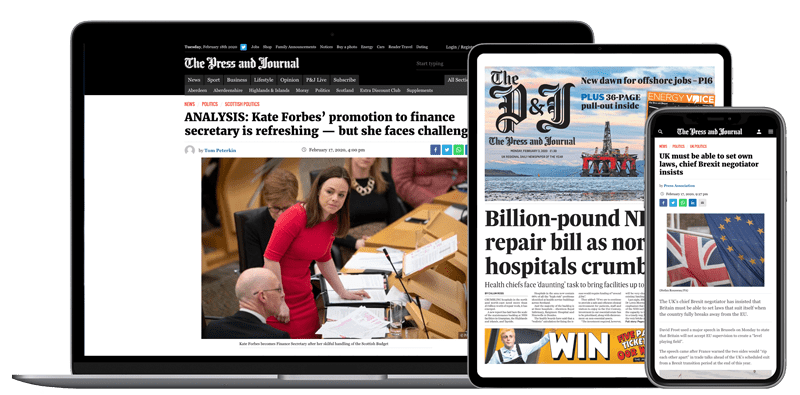 Help support quality local journalism … become a digital subscriber to The Press and Journal
For as little as £5.99 a month you can access all of our content, including Premium articles.
Subscribe