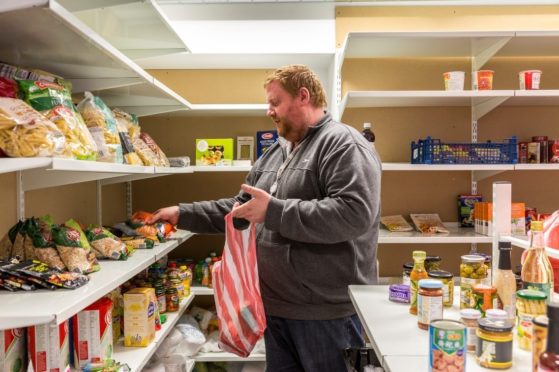 A north-east university has joined forces with an anti-poverty charity to find out how those on a limited income cope with a long-term health condition.
Robert Gordon University (RGU) and foodbank charity Community Food Initiatives North East (CFINE) are carrying out the study.
Illnesses that have been affecting people for over a year are considered long-term and include the likes of cancer, heart diseases, diabetes, coeliac and multiple sclerosis.
However, those running foodbanks can struggle with special dietary requirements as they are reliant on donations.
Dave Simmers, chief executive of CFINE said: "Our  food bank distributes over 100 emergency food parcels five days a week.
"Because of the increasing magnitude of food poverty and insecurity in Aberdeen, food banks cannot keep up with specific needs.
"We hope that by conducting the study and raising awareness, this can lead to positive changes that will have a beneficial effect on people's lives."
Dr Flora Douglas, principal investigator from RGU's School of Nursing and Midwifery, said: "Food insecurity is a significant public health problem that is affecting a range of vulnerable groups across the country, and one that has been recognised by the UK Government as something requiring closer attention through regular monitoring.
"We know that a significant proportion of the population lacks adequate access to enough nutritious food, and believe that our research, in partnership with CFINE, will provide a clearer picture of the specific challenges faced by those living with both food poverty and long-term health conditions, and what might done to help tackle those."
The partners of the study are looking to recruit 20 volunteers who would be willing to share their experiences.
The study will run from March 2019 through to the end of May, and its results will be analysed with the initial result publicised in July 2019.