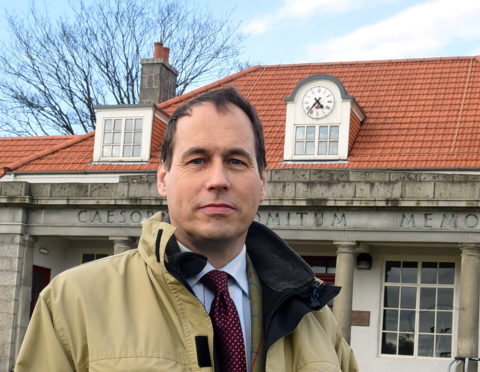 Long-awaited maintenance work on a popular Aberdeen green space has been delayed- because council chiefs have come up with new plans for the site.
Funds of more than £250,000 were allocated for the refurbishment of Harlaw Road pavilion – a popular spot for pupils of the city's Grammar School – last September.
But now a new update to next week's capital programme committee has revealed that "alternative proposals" have been devised, meaning a new investigation needs to take place, which is expected to take at least six months.
The pavilion was originally approved as far back as 1923 and the building was completed in time for an informal opening ceremony on June 21, 1924.
The cost of the Pavilion was £4,595 which was entirely met out of subscription.
A report to councillors reads: "A provisional allocation of funding for the refurbishment of the Harlaw Road pavilion was approved… on September 18, 2018.
"Alternative proposals have now been put forward which require further detailed investigation before a final recommendation can be made to committee. This process will take at least six months.
Queens Cross, Hazlehead and Countesswells councillor Martin Greig described the latest delay as "unfair".
He said: "This further delay is extremely frustrating. There has been a lack of maintenance and upgrade for a very long time.
"The need to take action has been known about for years. Now there are further obstacles in the way.
"The extra wait is unfair to the pupils who use the pavilion. They deserve better."