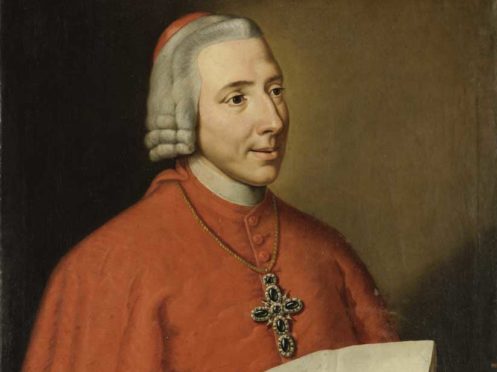 An historic set of religious garments worn by the brother of Jacobite legend Bonnie Prince Charlie are to be displayed in the north-east.
Vestments worn by Henry Benedict Stuart, the son of "old pretender" James Francis Edward Stuart and brother of "young pretender" Charlie Edward Stewart, are to go on show at the former seminary, Blairs College, on South Deeside Road in Aberdeen.
The fine set of Cardinal's clothing on display are made of cloth of silver, a costly material  which includes delicate threads made from pure silver woven through the fabric.
They were guarded for centuries by the Order of the Ursulines of Jesus convent near Edinburgh until 2008 when the convent closed and the clothes moved into the hands of the Scottish Catholic archives.
Born in Rome, Henry Stuart spent his entire life in continental Europe.
He assisted his more famous brother prepare for the ill-fated Jacobite uprising by travelling to France to solicit aid from King Louis XV.
Henry was given command of 10,000 men,but the troops never left Dunkirk as the defeated Charles returned from Scotland in 1746.
The next year, Pope Benedict XIV created Henry as Cardinal-Deacon of Santa Maria in Campitelli in Rome.
While Henry's religious career was supported by his father, his brother Charles disapproved as he believed his affirmed Catholicism would further alienate the English and Scots against the Stuart family.
But he continued in his path and was again promoted in 1751, becoming the Arch-Priest of the Vatican Basilica.
In 1758 he was named Cardinal York Camerlengo of the Sacred College of Cardinals, and was further named Cardinal-Bishop of Frascati, a city located 12 miles from Rome, in 1761.
But by the time of his death in 1807, Henry had lost most of his fortune after helping pay ransoms to Napoleon and then being robbed by French armies.
He fled to Venice, where he received £4,000 a year from King George III in his final years.
Curator Amy Miller said: "We are thrilled to have these vestments on loan to the museum.
"They shed light on the life of an oft-overlooked member of the famous Stuart family.
"It's amazing that this set of vestments has aged so well over the past 250 years.
"The cloth is dazzling under spotlights and one can imagine how magnificent they would have looked on Cardinal York."
Blairs Museum is open weekends from Saturday, April 6 until Sunday, September 29.
Admission is £4 for adults and £3 for concessions.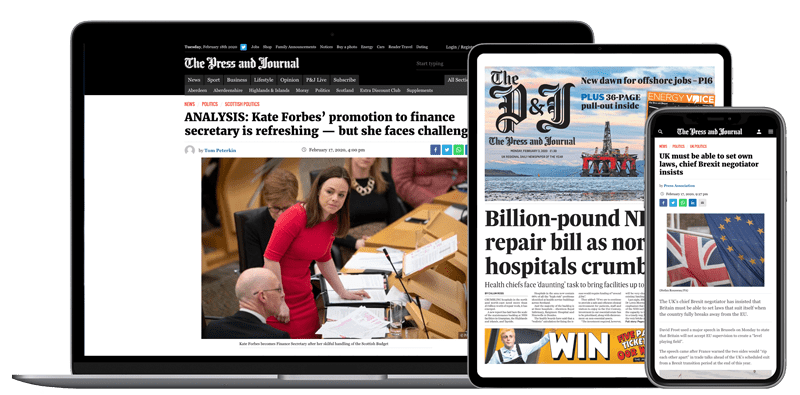 Help support quality local journalism … become a digital subscriber to The Press and Journal
For as little as £5.99 a month you can access all of our content, including Premium articles.
Subscribe