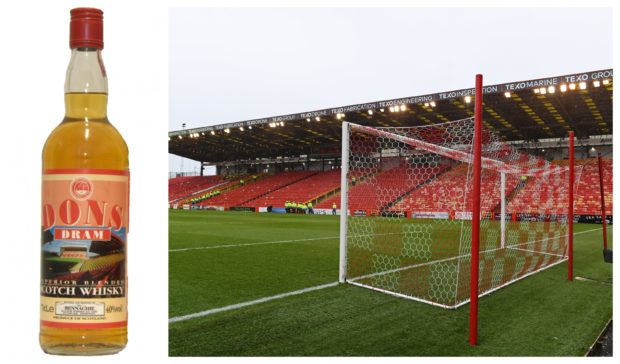 Aberdeen FC have lost a legal battle with a sherry producer over the name of its official Scotch whisky.
The club launched a blended whisky called Dons Dram in partnership with a local distillery in 2016, and applied to register the name as a trademark.
But drinks firm Sandeman, who produce a Spanish sherry called Don Fino featuring a caped mafia figure on the label, objected to the move.
The brand's lawyers said the application overlapped with their registered trademark and people could confuse the two businesses.
They claimed that Aberdeen could benefit from this confusion, and called for their application to be blocked.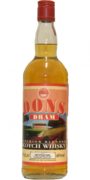 Aberdeen argued the club were formed in 1903 and had been affectionately known as The Dons for more than a century.
Now the UK Intellectual Property Office (IPO), who rule on trademark disputes, has found in Sandeman's favour after ruling that the vast majority of the public wouldn't know Aberdeen were referred to as The Dons.
The club has now been ordered to pay Sandeman £1,500 in legal costs following the conclusion of the hearing.
Aberdeen will now also have to change the name of their whisky or apply to Sandeman for permission to use it.
In a written ruling, trademark hearing officer Chris Bowen said: "The applicant has provided evidence indicating that it has been known as The Dons since at least 1909.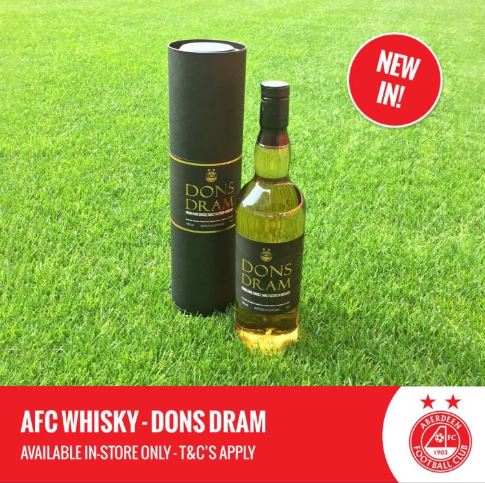 "While I accept that it may be known in this manner by some average consumers who have an interest in football, I think it far more likely that the vast majority of those interested in football (let alone amongst those with no interest in football) would make no association between the applicant and the words The Dons.
"A substantial number of such customers are, in my view, likely to assume that the opponent's business is now also conducting a trade in whisky related products, by reference to its Don trade mark.
---
>> Keep up to date with the latest news with The P&J newsletter
---
"The fact that the applicant may have been known by some as 'The Dons' since 1909, in relation to its football related activities, does not assist the applicant."
Last night, an Aberdeen FC spokesman said: "We are surprised and disappointed by the ruling.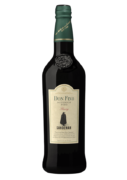 "We don't understand how the two products could be confused but we will accept the decision and move on."
In their argument to the board, the legal team had said Aberdeen was one of the best-known Scottish football clubs in the UK and internationally due to their Gothenburg glory and former connections such as Alex Ferguson and Willie Miller.
They also pointed out the Don is the river running through the city, adding: "The name Dons or The Dons is therefore already associated in the mind of the UK public with the applicant, and as the goods covered by the contested application are restricted to whisky made in Scotland these connotations would immediately be brought to mind and would allow the public to readily distinguish the applicant's products from the Spanish sherry produced by the opponent."