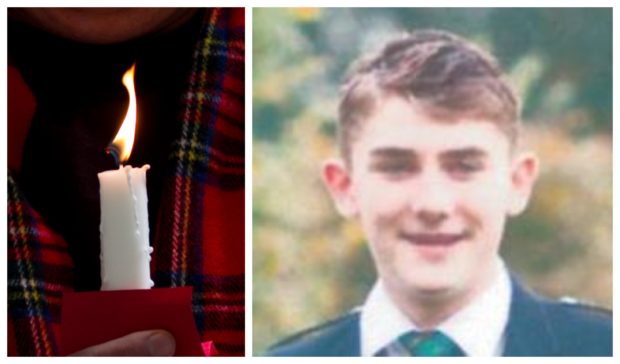 A vigil is being held following the discovery of the teenager's body in an Aberdeenshire woodland.
Candles will light up Aberdeen's Broad Street in remembrance of the 16-year-old who disappeared four months ago.
A body was discovered in the woods south of Banchory on Friday last week, with police confirming the identity as Liam Smith yesterday.
Mourners will gather for a two minute silence by the water fountain outside Marischal College at around 8.15pm on Saturday with more than 200 people expected to attend.
Aberdeen author and blogger Bradley Allan is expected to talk at the proceedings, he said: "I have been asked to go along and maybe say a few words along with Steve Beedy the founder of unspoken wounds.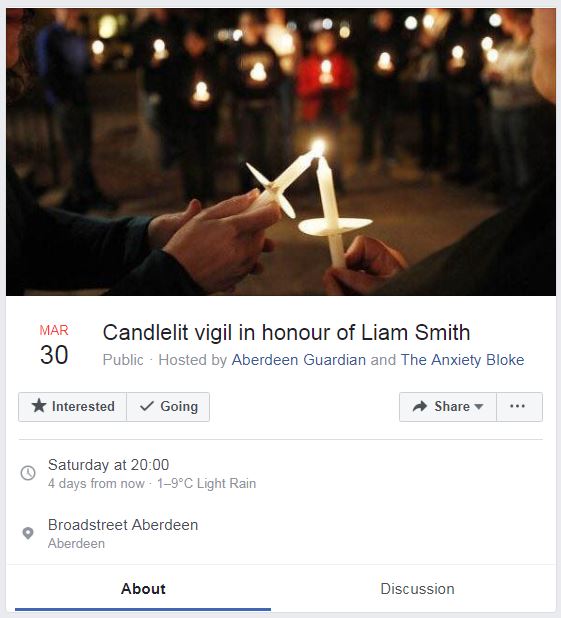 "I have had communication with the family and have shared social media posts that have reached over 4 million people with over 400,000 shares since Liam went missing."
Tributes
Family and friends have paid tribute to the tragic teen, with mother Alix Smith saying: "While we never gave up hope of finding Liam, we were realistic about the challenges facing us.
"Our hearts are broken."
Classmates of the "well-known and widely-liked" teenager at Westhill Academy left flowers, photographs and cards in the playground, along with a signed school football shirt.
It is understood the touching tributes were left in a spot were Liam liked to socialise with his friends on breaks.
Head teacher Alison Reid said: "The Westhill Academy community is very close-knit.
"The confirmation of the death of Liam Smith has hit the school hard, and pupils and staff are coming to terms with what they have heard.
"Liam was a well-known and widely-liked pupil, and we will all miss him deeply.
"We are working with our chaplaincy service, our educational psychology team and our own internal support networks to help pupils process this sad news.
"Our thoughts are with all of Liam's friends and family."
Timeline
Liam was reported missing on November 17 last year, after getting on a bus to Banchory at Aberdeen Bus Station.
CCTV was not working on the bus, but a passenger reported that Liam had got off in the Crathes area – prompting officers to focus their massive search operation in that area.
The search was officially scaled down last month after police helicopters, divers and sniffer dogs failed to find any trace of him.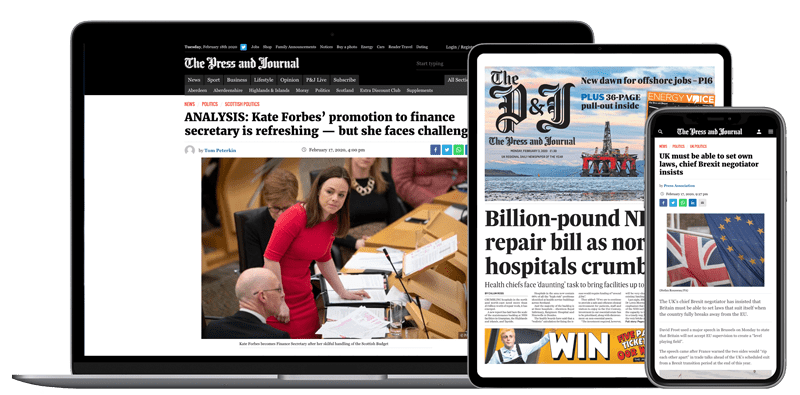 Help support quality local journalism … become a digital subscriber to The Press and Journal
For as little as £5.99 a month you can access all of our content, including Premium articles.
Subscribe