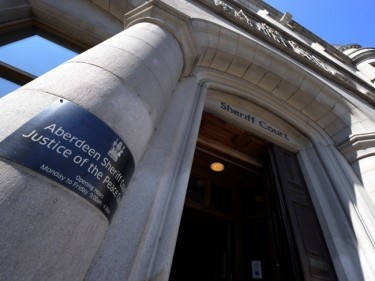 A woman who admitted stealing thousands of pounds from a charity will wait a further month to learn her fate, as the courts seek to determine whether she has paid the money back.
Jacqueline Williams, 50, previously pled guilty to swindling £16,000 of cash while employed as the chief executive of Aberdeen University Students' Association (AUSA).
Williams, whose address was given in court papers as Dollar, Clackmannanshire, joined AUSA – which is an independent charity representing students and raising cash for local causes – in June 2014.
Sentence was previously deferred for a social work report to be prepared into the case, but yesterday Sheriff Andrew Miller asked for further "confirmation" over compensation issues.
The defence stated that Williams' final £10,400 salary packet from AUSA had been frozen and a further £15,600 in payments withheld.
They also heard that £14,500 in pension contributions had also been frozen, meaning the 50-year-old was unsure if she'd be able to continue living in her family home.
Williams' defence agent said that "to say she is ashamed and remorseful" would be an understatement."
The court was told Williams had carried out the crime in the wake of her father suffering a stroke and that while AUSA had offered her compassionate leave, she had declined – a decision that in hindsight she regretted.
Sheriff Andrew Millar said it was "unfortunate" that the case could not be resolved and must be delayed again.
He requested that clarification from AUSA be obtained in regards to whether or not the money had been repaid before she returns to the dock on Friday April 19.