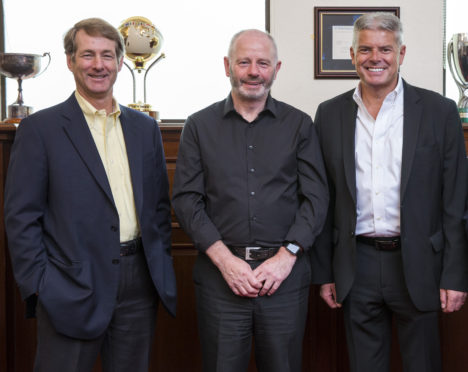 An American businessman has joined the board of directors at Aberdeen Football Club, taking with him a £1.3 million investment.
Venture capitalist Tom Crotty has spent more than 30 years brokering deals for communications and software companies and helped found the charity Grassroot Soccer with Tommy Clark, the son of 1960s Scotland goalkeeper Bobby.
He is also a trustee of Notre Dame University and was the lead donor for its £4m football stadium which was built in 2009.
Mr Crotty described his new role as "an honour and a challenge."
He said: "I first set foot in Pittodrie during the summer of 2003 when Bobby brought the Notre Dame men's soccer team to Scotland for training and exhibition matches.
"All these years later I'm thrilled about playing an influential role in realising the bold vision of a club with such a rich heritage but a refreshing head on approach to meeting the challenges of the modern football era."
Club chairman Stewart Milne said: "This decision reflects the fact that Tom is now a major investor in the club and in phase one of the Kingsford plans – the community sports hub, football academy and training facilities.
"He has a wealth of business experience and contacts which will help us attract and secure further investment from both the UK and overseas."