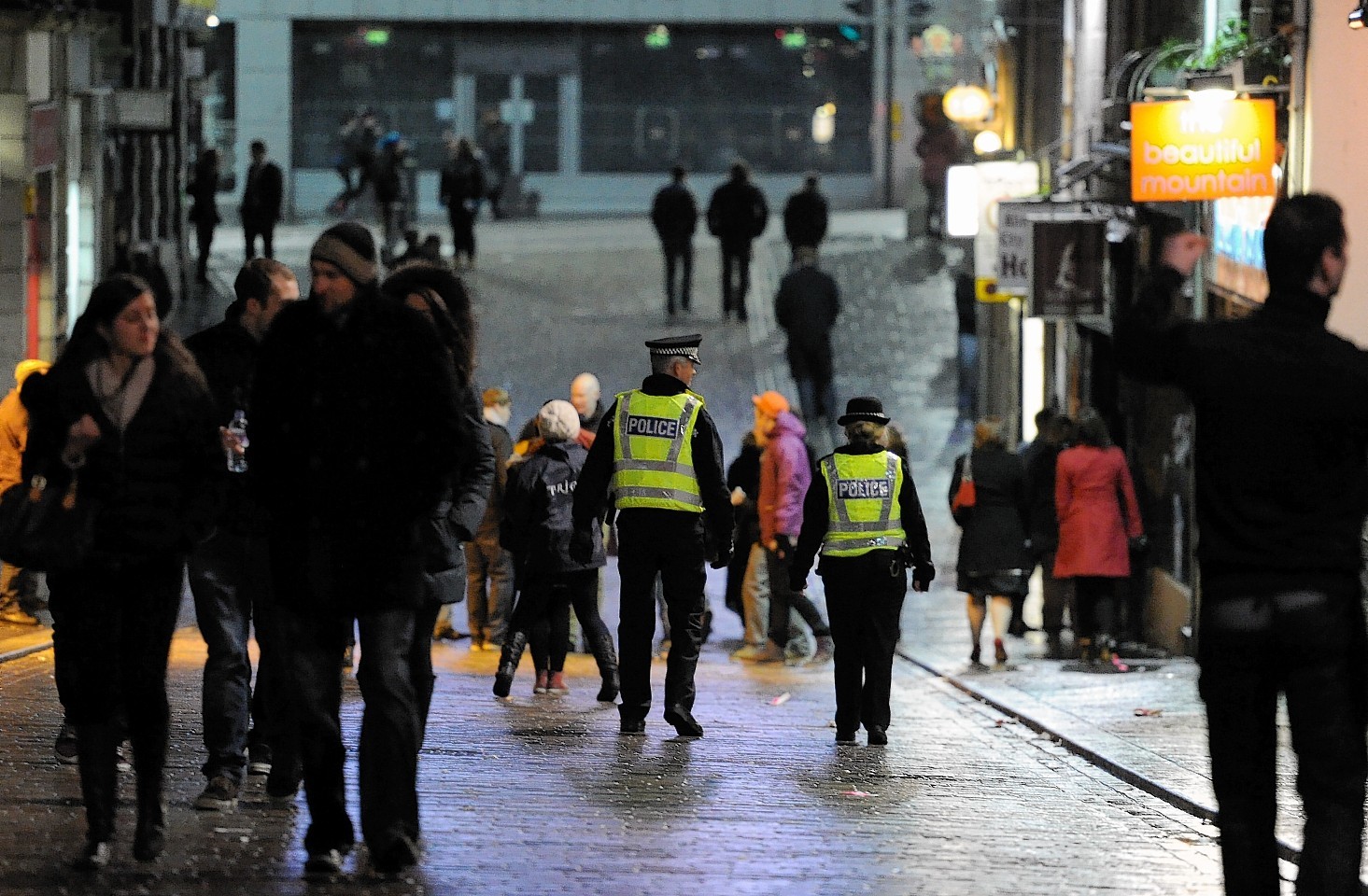 More than half of people in the north and north-east think local police do not patrol their areas regularly, according to a new study into the single force.
Results from the Scottish Crime and Justice Survey also show that, since the formation of Police Scotland in 2013, more people think officers are not visible enough.
Nationally the figures show a decline in the public's perception, with 49.7% agreeing that there is not enough police presence in their local area.
Arguing that results in a fall in public confidence, Peter Chapman MSP has said he thinks the figures show a clear "room for improvement".
He added: "These figures make clear that the public are noticing fewer officers on the streets since the formation of Police Scotland.
"Visibility of officers in local communities is a key element of preventing and tackling crime and provides reassurance to the public.
"The perception among local residents is also important in terms of maintaining confidence.
"Our officers do a great job – and they need to keep the public onside.
---
>> Keep up to date with the latest news with The P&J newsletter
---
"It is up to the government to make sure our local police have the resources they need to keep our communities safe."
Only 5.3% of people surveyed in the north-east division believe the police patrol their local area regularly on foot and just 0.2% think officers patrol the area regularly by bicycle.
The number of people in the north-east who think police patrol in cars on a regular basis has dropped from 43% to 38%.
In the Highlands in Highlands and Islands that number was 47%.
Last night Police Superintendent Kate Stephen said patrols were a "core part" of policing team's roles.
She added: "The geography of the area often dictates the most appropriate means by which officers patrol to ensure maximum visibility.
"Officers could be on foot, bicycle or in cars within urban areas but across the more rural areas of Aberdeenshire and Moray, for example, officers will typically patrol in vehicles.
"A significant amount of preventative and positive pro-active work is generated through officers carrying out routine patrols, whether that be preventing public space violence, detecting drug or road traffic related offences or indeed searching for and locating wanted or missing people.
"The north-east of Scotland remains a safe place in which to live and work and I am extremely proud of the professionalism, hard work and dedication all officers and staff display when undertaking their duties to keep the communities of the north-east safe.
"As an organisation, we are currently recruiting for both police officers and special constables and there are a number of recruitment events planned throughout the year for anyone interested in joining Police Scotland.
"A career or voluntary position with the police is extremely rewarding and I would encourage anyone who wants to make a difference to their community to apply. "