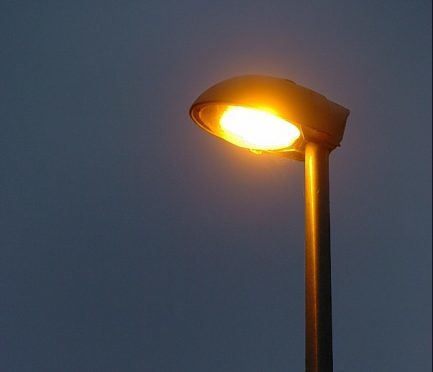 Street lights across Aberdeen are to be fitted with special dimmer switches in a bid to cut energy costs.
A total of 3,500 controllers are to be installed on lamps across the city to build an "intelligent street lighting system".
This will allow faults to be monitored remotely, rather than waiting for engineers to investigate any problems first.
It also means that the intensity of the LED bulbs can be changed.
The city council has given an example of the streets near the AECC and Teca, suggesting the lights could be at full strength during events but have their brightness lowered at other times.
A spokeswoman said this will help to save money on electricity bills but added that, as it has not been decided which lamps will be dimmable, there are no figures relating to the potential savings.
The council is putting £525,000 into the project, while a further £349,000 has come from the European Regional Development Fund.
Operational delivery convener John Wheeler said: "We are at the forefront of transforming the digital infrastructure in Aberdeen.
"It will bring benefits not only to the council through savings, but also to residents by being smarter about getting our lights repaired.
"World-class connectivity is important in our economic and social ambitions for the city."