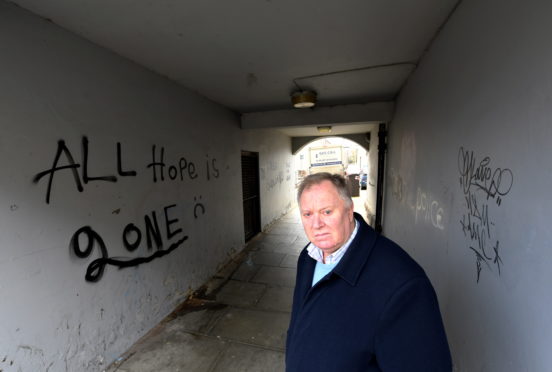 "Vulgar" graffiti has blighted an Aberdeen community leaving cash-strapped council chiefs counting the cost.
A local councillor said there has been a "sudden surge" in vandalism in Rosemount including a graffiti attack on an underpass and street signs being defaced.
Signs on Rosemount Square, South Mount Street, Mount Street and Rosemount Place have all been targeted and changed to four-letter swear words.
And there has been several complaints relating to the tunnel between Richmond Street and Richmond Walk which was daubed with rude jibes about Rangers Football Club.
Rosemount and Midstocket councillor Bill Cormie said the graffiti would prove "intimidating" for the local population and especially older residents in sheltered housing.
And he added that the council, which this year has had to make savings of more than £40million in their budget, would have to pay for the clean up.
He said: "Signs have been damaged with letters removed to make them vulgar, this will be upsetting for people walking by.
"I have also had three complaints this weekend about graffiti in this tunnel by Richmond Walk.
"The tunnel is well used, especially by older people in the community, who will find it very intimidating.
"The area used to suffer from this behaviour but for a long time it seems to have gone away.
"I don't know what folk get out of this mindless vandalism it is costly, unsightly and intimidating.
"These attacks will cost the council money when we are watching every penny at the moment."
In 2014 vandals targeted Archie, the dolphin designed for the Royal Aberdeen Children's Hospital at Victoria Park  and the Tree's a Crowd statue in nearby Westburn Park.
Police believed the culprits used bolt-cutters to remove Archie from his plinth, while Tree's a Crowd appeared to have been pulled from its base.
Three years later vandals smashed the door to the public toilets in the park..
Political offices have also been attacked in the area.
In 2015 culprits targeted the Conservative office on West Mount Street spray painting the word "scum", the Nazi symbol (painted back to front) and the letter Q.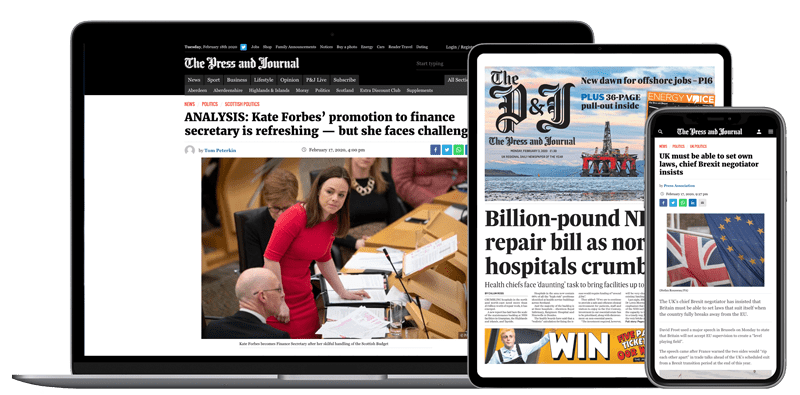 Help support quality local journalism … become a digital subscriber to The Press and Journal
For as little as £5.99 a month you can access all of our content, including Premium articles.
Subscribe