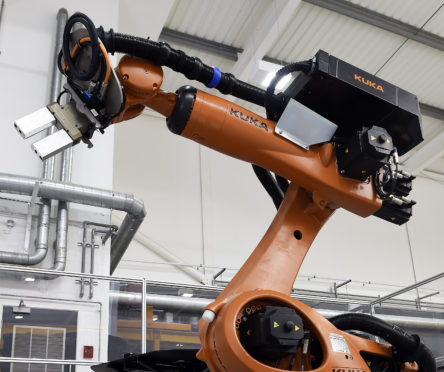 Aberdeen students are researching robotic methods of building houses, which they believe could save people time and money when buying new homes.
A team from Robert Gordon University (RGU) will build a prototype house to test out the "innovative" way of speeding up construction.
Theo Dounas, from RGU, said: "This research project will look at processes of designing a simple timber prototype house, to address pressing market needs within Scotland and the UK.
"It is hoped that, through this initial project, our solution could bring dramatic benefits not just to the Scottish housing market but also to the Scottish construction market."
The researchers will undertake the venture in collaboration with the Construction Scotland Innovation Centre (CSIC) and Glulam Solutions Ltd, a timber-engineering firm based in Inverurie.
The process of building timber properties away from their construction site has not been widely explored in Scotland, but off-site fabrication is reckoned to offer major benefits by increasing quality and output of construction – while reducing cost and time.
Syd Birnie, managing director of Glulam Solutions, added: "We are crying out for more innovation in the construction industry and we hope this is the first of many real advancements for timber-engineered building solutions."