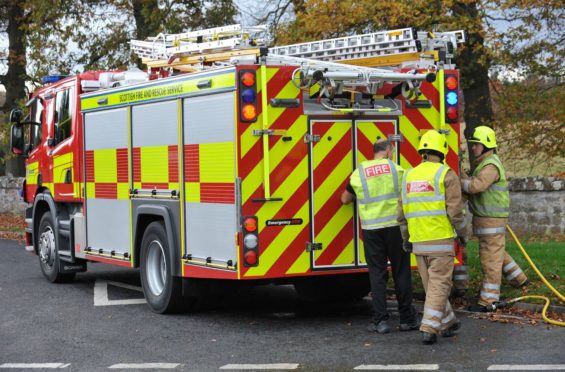 Firefighters were called to an Aberdeen park to extinguish a pile of rubbish which had been set ablaze.
Crews were sent to Harlaw playing fields at around 10.20pm, with reports that the flames were five feet high.
The fire was quickly extinguished.
Ward councillor Martin Greig believes a group of youngsters seen in the area at the time had started the fire deliberately.
He said: "It is extremely worrying that people have done this destructive and dangerous action of setting a fire in this place.
"We have almost no community facilities in this residential area.
"This attack on our shared property is shocking."
He added: "The few amenities that we have – such as the fields – are greatly valued by local people.
"It is terrible that we have so little for young people in our area and there are these efforts to cause serious harm."