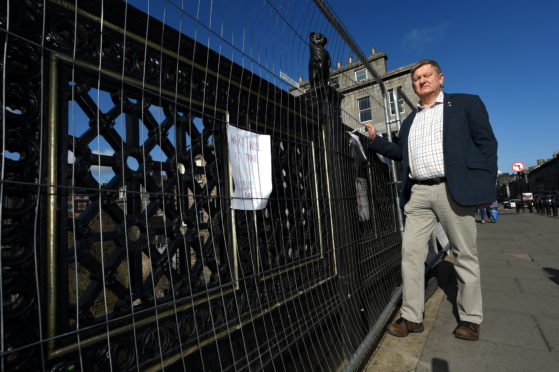 The debate surrounding the safety of an Aberdeen city bridge has been reignited.
Protesters marched to Union Bridge, overlooking the Denburn, to demand action is taken to reduce the risk of suicide from the spot.
Aberdeen City Council has plans to install a permanent barrier as part of the multi-million pound revamp of Union Terrace Gardens.
But although temporary fencing is in place – and has been for two years – calls are now being made for a permanent fix to be installed now.
Councillor Alex Nicoll has called on the council to fast-track the work.
He said: "The Union Terrace Gardens redevelopment has been delayed, but this should not mean a delay to the installation of a vital suicide prevention barrier at Union Bridge.
"A barrier has the potential to save lives and for that reason alone, it must be a priority for the council moving forward."
On Saturday, a march to the bridge was organised by student Olivia Park.
Campaigners marched to the bridge and left personal stories and messages on Union Street Bridge, bearing hand-written signs calling for better mental health services.
Miss Park said: "I decided to organise the march after having a lot of bad experiences with the mental health services currently provided by the NHS.
"There's excessively long waiting lists, no funding, next to no training, and no real help.
"It's not just me having these experiences, and this march was more of a statement to raise awareness of the fact that this is not a one-off situation.
"Throughout the march, it was clear that the general public were interested in what we were doing, with some people honking horns and even shouting things in our direction for support."
However, Miss Park said that Union Street Bridge is simply a small element of a much larger problem.
She said: "The issue is not simply "we have to make the bridge secure".
"There will always be a way to commit suicide.
"There will always be those struggling.
"We should be going to the route of the problem, and changing the services provided."
An Aberdeen City Council spokesperson said: "A permanent safety structure on Union Bridge will be built as part of the first phase of work to regenerate Union Terrace Gardens.
"The council is in the process of appointing a contractor for this project."
Anyone struggling who needs to talk can call Samaritans, a free and confidential emotional support service available 24 hours a day, on 116 123 or e-mail jo@samaritans.org
Alternatively, call Breathing Space on 0800 838 587.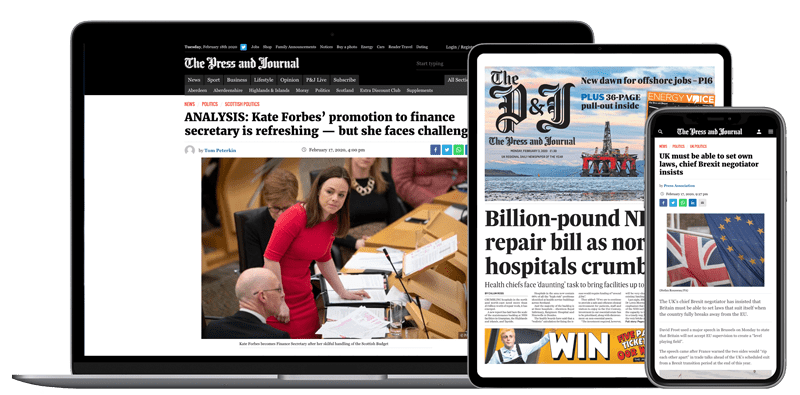 Help support quality local journalism … become a digital subscriber to The Press and Journal
For as little as £5.99 a month you can access all of our content, including Premium articles.
Subscribe