Aberdeen's hugely successful Dolphinwatch returns today for its seventh season of mammal-spotting.
Based at Torry Battery, above the city's harbour, it helps visitors learn more about marine wildlife and conservation while viewing the amazing creature's first-hand.
Last year, dolphins, whales or porpoises were spotted on every day the team were on site.
And visitors experienced the wonder of watching pods of more than 30 dolphins feeding, breaching and bow riding of boats in Aberdeen harbour.
There were also sightings of three minke whales leisurely swimming by and the excitement of spotting a humpback whale barrel-roll in the distance.
Dolpinwatch visitor experience officer Emily Burton and her team are keen to see what the new season will bring.
She said: "I'm excited to have the opportunity to run Dolphinwatch viewing this year and hope we have some amazing sightings like last year.
"I can't wait to help others experience this spectacle for what could be their first or 100th time and hope to help inspire people to take action to help protect marine wildlife."
Dophinwatch is the result of a partnership between RSBP Scotland, Aberdeen City Council and Whale and Dolphin Conservation.
It will run Thursday to Sunday each week, between 11am and 5pm, until mid-August.
Aberdeen City Council's John Wheeler said: "We're so lucky to be able to view dolphins from the shore here in Aberdeen.
"I'm looking forward to going to historic Torry Battery and seeing them for myself, with the expert help of the volunteers and RSPB Scotland staff."
The launch of Dolphinwatch is a prelude to DolphinFest, the first ever dolphin festival in Aberdeen, which will run between April 25 and 28.
For more information, email dolphinwatch@rspb.org.uk, visit rspb.org.uk/dolphinwatch or call 01224 624824.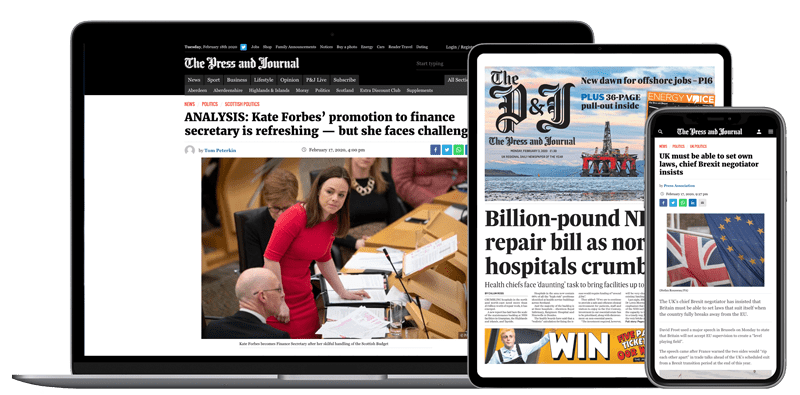 Help support quality local journalism … become a digital subscriber to The Press and Journal
For as little as £5.99 a month you can access all of our content, including Premium articles.
Subscribe