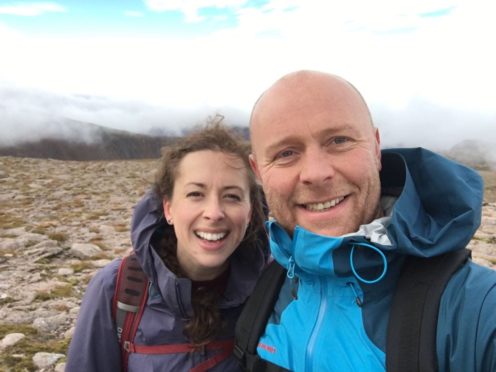 A new initiative has been launched to stop families in Aberdeen being "ripped apart" by addiction problems.
Teen Challenge works with people across Scotland, and has a men's recovery centre in Sunnybrae near Fyvie and a women's recovery centre in Benaiah, near Mintlaw.
Now the charity is bringing its services to Aberdeen, with a drop-in counselling sessions now being held at King's Community Church.
The expansion comes at a time when "alarming" new figures show the number of drug related deaths in Scotland in 2018 have broken the 1,000 mark for the first time.
In certain areas of the country, the number of drug deaths doubled between January and July 2018, compared to the same period in 2017.
Paul Beaton, support worker at Teen Challenge, said: "The latest stats make for concerning reading and we have to remember that each number represents a heart-breaking story, with families continuing to being ripped apart by the misery of drugs.
"We're extremely pleased though to be able to bring this new initiative to Aberdeen to tell people who are caught up in addiction that there is an answer and that they can find their way out of the mess and misery to start a new, fresh life.
"We'd encourage anyone interested in more information and guidance on how to beat addiction and live a life of freedom to come along."
Visitors will get advice and counsel from experts, and potentially get referred to the charity's recovery centres.
Both centres are located in rural settings, offering peaceful retreats where those suffering from substance misuse can take time out to "rebuild their lives."
At the centres, residents complete a programme made up of a balanced mix of class-based studies, counselling sessions, personal reflection, work duties and recreation, helping students to become physically, emotionally and spiritually whole.
The organisation hosts its drop-in sessions at the city's King's Community Church on King Street every Tuesday, from 3pm-5pm.
Turning lives around
One Aberdeen man, who so easily could have become part of the tragic statistics, has remarkably turned his life around to break free from drugs.
Barry Angus, born and brought up in the Granite City, battled with heroin and crack cocaine for years.
Involved with drugs from a young age, his already manic life became even more chaotic when he was introduced to crack at the age of 20.
He said: "Crack had a devastating impact on me.
"I got more involved in crime, as I was willing to do anything to get my hands on drugs."
The one night he nearly died, when in a drugged-up stupor he fell asleep and his house caught fire.
He was awakened as the flames engulfed the building and had to leap from a first floor window to safety.
It was then that Mr Angus decided to change his ways, and entered Teen Challenge Sunnybrae – a faith-based addiction recovery centre near Fyvie.
He said: "I was hungry for change and in Sunnybrae, I got much more than just physically clean.
"I started to mature, got my confidence back and had an eagerness to enjoy life again."
From Sunnybrae, Barry went to Teen Challenge UK's Leadership Academy near Nottingham.
Part of his course involved reaching out to addicts in the local community, with Mr Angus given the opportunity to support and encourage people who were in the very position he himself had previously been in.
He also worked in a men's rehab, helping to support residents to break the chain of addiction in their lives.
Today, Mr Angus is looking forward to married life with Rachel after they tie the knot in August.