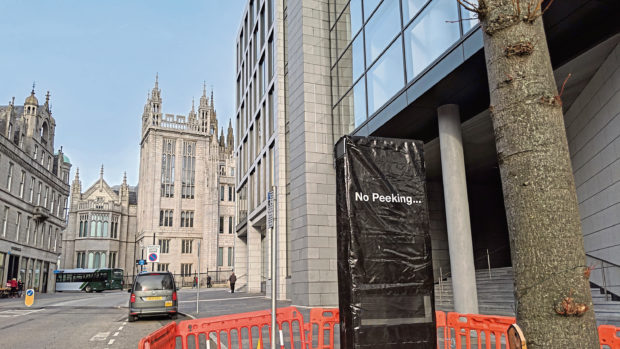 Problems with internet connection could become an issue of the past in Aberdeen with the unveiling of new telecommunication kiosks.
Nine devices, called InLinks, have been installed at various points in the city centre by BT, and will be in operation from tomorrow.
Information points will provide ultrafast wifi and allow people to make calls.
The Granite City will become the second city in Scotland to get the service.
Residents have had a glimpse of the devices over the past month, though they have been covered up, with signs warning pedestrians: "No peeking".
Aberdeen City Council gave the go ahead for the new gadgets in November and two of the points will be based at the train station and College Street.
As part of the initiative, around 18 payphones will be removed from the city centre.
A spokesman for BT said: "Aberdeen joins Glasgow as only the second city in Scotland to benefit from the new service.
"As well as decluttering the likes of Union Street, one of the benefits will be free 1Gbps ultrafast wifi from each unit – great for visitors and shoppers who have no data left."
In addition to wifi and the ability to make calls, each kiosk will provide device charging points and a tablet for access to city services, maps and directions.
The first InLink was installed in London in 2017, and BT hope to eventually replace 1,000 defunct telephone booths across the UK.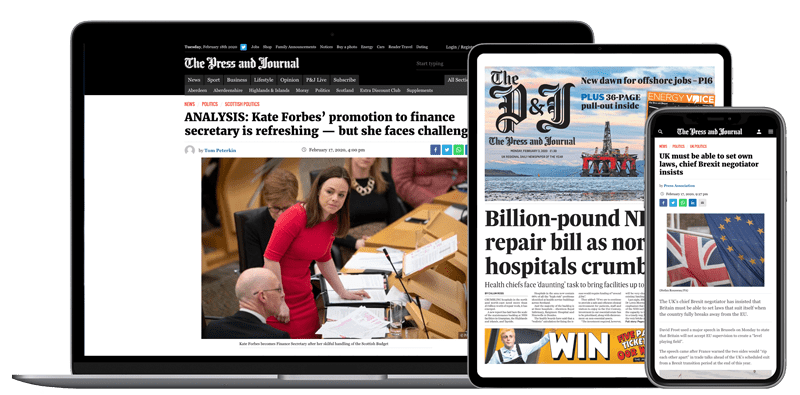 Help support quality local journalism … become a digital subscriber to The Press and Journal
For as little as £5.99 a month you can access all of our content, including Premium articles.
Subscribe