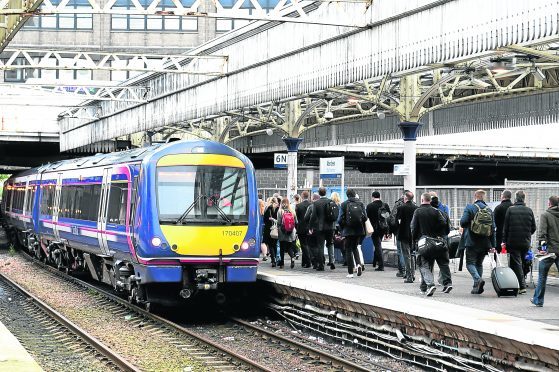 Aberdeen is home to the most crime-ridden train station in the north of Scotland, according to shocking new figures.
British Transport Police caught more criminals in the Granite City than any other station in Aberdeenshire, Moray and the Highlands last year.
It took the top spot from Inverness railway station, which had the most recorded crime in the region in 2017.
Statistics released to the Press and Journal show that 19 people were apprehended because of actions at Aberdeen station last year, with more than half because of theft or threatening behaviour.
This was an increase of more than 50% on the previous year.
Meanwhile four each were caught in Inverness and Stonehaven, and there were three arrests made following incidents at Aviemore and Mallaig.
The sharp rise in Aberdeen coincided with a steep fall in Inverness, where the number of crimes fell from 14 to four in the space of just 12 months.
Liam Kerr, Scottish Conservative shadow justice secretary, said: "These figures make clear that crime, and particularly theft, remains a problem in our railway stations.
"As the biggest station in the north of Scotland, it is perhaps unsurprising that there were more incidents in Aberdeen than anywhere else.
"However, the public should have the confidence that they can use trains without fear of falling victim to crime.
"Passengers must remain vigilant to any suspicious behaviour, and not be afraid to report those that are breaking the law."
The most common types of crime caught by transport police across the north and north-east last year were theft of personal property, threatening behaviour and assault.
Five were caught trying to travel without a ticket and one person was apprehended for public indecency.
North East Liberal Democrat MSP Mike Rumbles said: "It is encouraging that the incidents of crime have been relatively low in number at Aberdeen station and in the north-east and Highlands in general.
"However, that can be no comfort for those that have been abused or had their property stolen.
"The safety of staff, passengers and their luggage at train stations must be a priority for operators and local authorities."
Superintendent David Marshall said: "Thankfully, like the rest of Scotland, the chance of being a victim of crime on the rail network in Aberdeen and Inverness remains very low.
"More than 1.7 million passengers use Aberdeen station every year, and more than 600,000 use Inverness station."
"These numbers, when compared to the low number of crimes reported, mean the likelihood of even experiencing an incident is rare.
"However, crime does occur, and we have officers and a strong CCTV presence across the rail network and at stations to make sure passengers feel reassured when travelling."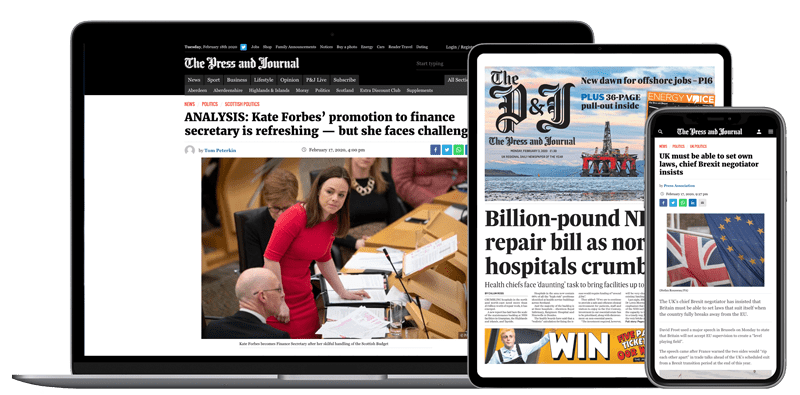 Help support quality local journalism … become a digital subscriber to The Press and Journal
For as little as £5.99 a month you can access all of our content, including Premium articles.
Subscribe