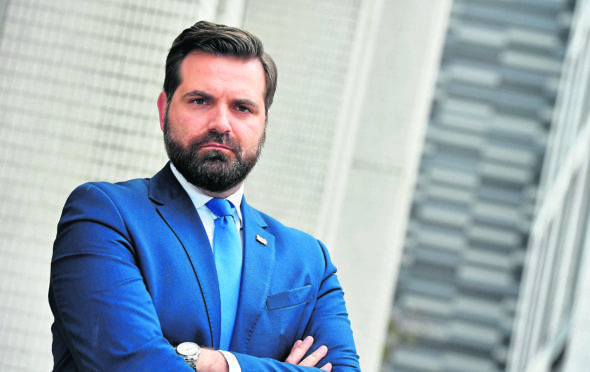 Five new schools could be built to ease pressure on two fast-growing areas of Aberdeen.
Nearly 10,000 homes are being built in the Grandhome and Countesswells areas, far exceeding the capacity of the existing schools in the catchment area.
Leaked council documents have now revealed plans to build two new academies, along with an expansion for Bucksburn Academy.
Another two primary schools are also being considered.
Aberdeen City Council's draft school estate strategy predicts a roll increase of nearly 40% from 2013-24, taking it to 12,056 pupils.Some 5,410 new homes are expected in Grandholme – and 3,000 in Countesswells – by 2026.
Now "identified projects" of 1,000-roll schools have been put forward for Grandhome and Countesswells, with new primaries built and existing ones extended.
Bucksburn Academy would also be extended to accommodate an extra 300 pupils if the plans were to progress, with two new primaries comprising 868 spaces built to cope with the expected 4,500 new homes. The document suggests developers would be expected to put forward much of the cash, with council funding identified later.
Education convener John Wheeler said he could not comment directly on the contents of the report.
However, he said: "It is inevitable that the population in some areas will expand and we will have to look to accommodate this in our schools.
"There will certainly be consultation with the local communities before any plans are progressed."
Opposition Liberal Democrat education spokesman Martin Greig said he had asked for a review of the school estate two years ago, and claimed parents were being "left in the dark" about the future.
He said: "The need for schools in these areas has been on the agenda for some time and there will be a considerable need to accommodate extra pupils.
"Parents should be consulted and informed at the earliest possible opportunity when there is discussion about capacity issues and how to accommodate changes in the school population.
"The public should not be kept in the dark about the future of school buildings and classrooms."
Lochside Academy is the most recent school to be built in Aberdeen, replacing the ageing Kincorth and Torry academies at a cost of £47 million.
Last week, research published by the Scape Group suggested Aberdeen would have an additional 1,400 secondary pupils by 2020-21 – the largest increase of any Scottish authority area.
Concerns have been raised that the growing rolls will add to pressure on the local authority, which has a long-standing problem recruiting teachers to the area.