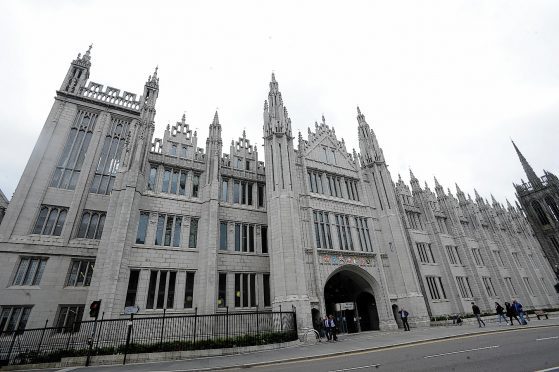 Calls were yesterday made for the city council to reveal whether the vacant post of a senior director who resigned would be refilled.
Frank McGhee quit his £115,000 a year role as director of commissioning last month following a period of suspension.
Mr McGhee was hired by the local authority in December 2017 to head up commissioning as part of a radical restructure intended to eventually save £125million over five years.
In his role the former director of integrated commissioning at Derby Council was responsible for ensuring all of the services provided by the council met with local authority priorities.
The reason for his suspension remains unclear.
Last night opposition SNP group leader Stephen Flynn said: "It's now a number of weeks since a director left the council yet absolutely no clarity has been provided by the administration as to what they intend to do next.
"You would think that, given the importance which they placed on the role of commissioning as part of their target operating model, the co-leaders would show a little more haste in providing the people of Aberdeen with some answers.
"It's ridiculous that they have not been clear with the public as to what their next steps actually are and if they will be looking to fill this apparently vital vacancy at all."
Unite union north-east regional officer Tommy Campbell said the local authority should reveal the reason for his suspension.
He said: "It would be a question as to why the position ever existed in the first place, if the role was so important a year ago why isn't it now?
"The post was in the administration budget so if it is now removed we would expect to see that money spent on staffing."
But council co-leader Jenny Laing said: "As councillor Flynn is aware the chief executive has been on annual leave for the last two weeks.
"As this matter relates to operational staffing it would be inappropriate for the administration to comment and interfere in what is legally a matter for the chief executive.
"I am surprised that councillor Flynn is unaware of this and he should direct his questions to the chief executive."
The city council was approached for comment.