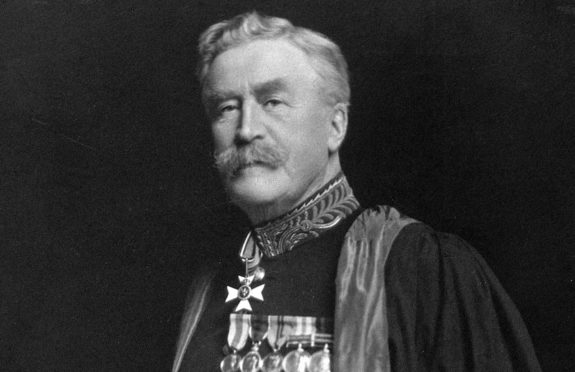 A plaque honouring an eminent Aberdeen scientist could be erected in his home city – nine decades after he died.
Born on the city's Broad Street in April 1844, Sir Alexander Ogston is hailed as a highly regarded operator and teacher, distinguished military surgeon and, most famously, discoverer of the staphylococcus organism.
Now the Aberdeen Medico-Chirurgical Society has proposed to erect a permanent plaque in Ogston's honour st 252 Union Street where he lived out his final years from 1870 to 1929.
The call will be discussed by councillors on the city growth committee.
Educated at various private schools in Aberdeen, he had a three-year spell at the Aberdeen Grammar School before beginning his university education at Marischal College aged just 15.
After two years studying medicine in Aberdeen he spent a fruitful year on the continent studying in Vienna, Berlin and Paris, and becoming fluent in both German and French.
He became a full surgeon in 1874 and senior surgeon in 1880 during a time when minor infections would often lead to death.
It was at this time where he brought in new cutting edge methods of using carbolic spray to fight disease allowing for safer surgery.
With a financial grant from the British Medical Association purchased a microscope and an incubator eventually leading to his breakthrough discovery of staphylococcus  from a shed in his garden at his Union Street address.
But the British medical establishment was skeptical of his work, forcing him to publish it in German where it was widely acclaimed.
Ogston was also involved in three wars – the Egyptian Campaign of 1884-5, the Boer War and the Great War and he had a significant influence on the foundation of the Royal Army Medical Corps in 1898.
His home was demolished in the 1930s and the Amicable House office complex now stands there.
A report to councillors reads "The inclusion of a plaque to Sir Alexander Ogston in the plaques scheme is especially relevant now as he is included in current plans for the new displays at Provost Skene's House, scheduled to open to the public in 2020.
"Planning and the building owners have approved this location for the plaque. 252 Union Street are currently applying for a grant to remove the cladding (as the fixings are failing) and to reinstate with a more suitable fixing method. It is proposed to erect the plaque after completion of these works."
Lord Provost Barney Crockett said Ogston had made "landmark discoveries" during his lengthy career.
He said: "I think despite all he did for science he is something of an unsung hero in the city."