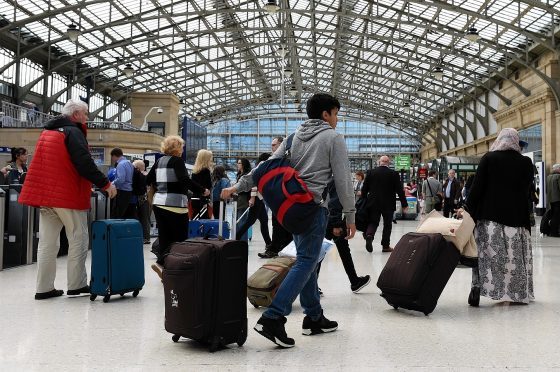 Aberdeen railway station is to be fitted with a new floor after the current surface was criticised for being too slippy.
ScotRail admitted that the surface at the city centre transport hub was no longer compliant with safety standards.
New non-slip flooring will be installed as part of a £16million refurbishment project.
Managing director of the ScotRail Alliance, Alex Hynes, told a board meeting of north-east travel body Nestrans about the plans and it's understood the group has identified the polished surfaces of the station as being a "slip hazard".
At the meeting, which brings together politicians from Aberdeen and Aberdeenshire, Mr Hynes said: "We're going to replace the floor, because it's actually non-compliant with the latest standards.
"That does give us issues around customer accidents, so we'll be replacing the floor."
ScotRail revealed it does not have details of the number of accidents which have taken place at the station due to the flooring.
Of the £16m investment, £9m will be spent repairing the roof, with the remaining £7m going towards improving the quality of the retail amenities at the station.
Work has already started on the roofing.
Mr Hynes added: "Essentially, we are looking to improve the quality of the retail within the station, giving people more places to eat, drink and shop.
"We will be improving the ticketing areas and the waiting facilities as well.
"We will also be adding more space for cycle storage, as well as improving the taxi rank.
"It's something that we are very excited about."
Meanwhile, Aberdeen City Council's planning development control committee unanimously approved plans to refurbish the facade at the front of the station.
A spokesman for Network Rail said: "We are currently investing £9m in a 12-month programme to refurbish the station roof and replace its existing glass panels.
"These improvements will reduce future maintenance needs at the station and improve the overall station environment."