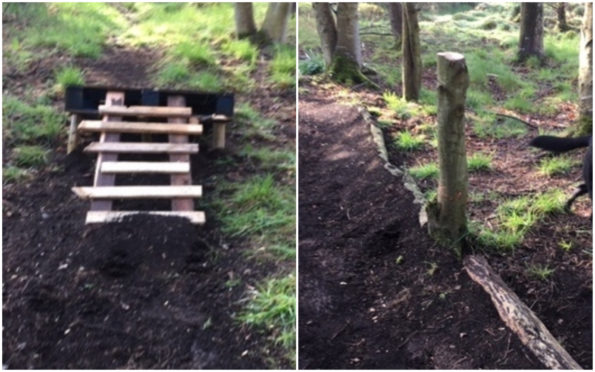 A series of makeshift bike ramps set up in an Aberdeen nature reserve are to be torn down amid fears they could hurt young children.
The wooden jumps were discovered by a member of the public who was walking her dogs in The Gramps, an area also known as Kincorth Hill.
At least one tree appears to have been cut down during the building process, while a handwritten note has been left warning people off using the "unfinished" course.
Meanwhile tools thought to have been used in the construction – including a shovel, saw and rake – were left propped up against another tree.
The woman who discovered the ramps reported them to Aberdeen City Council and said: "My main concern is for the safety of anyone using these jumps.
"They appear to be ill made, with glass at the bases, and would aim anyone using them towards trees."
Fire crews were called to The Gramps dozens of times last year amid a devastating series of wildfires.
During one 13-day period in September, they were sent to the nature reserve to extinguish flames more than 30 times.
An 18-year-old man was later arrested and charged with wilful fire-raising.
A spokeswoman for the city council said: "We have been made aware of someone attempting to build jumps or ramps for bikes on The Gramps.
"These are disruptive to the ecology at the site and are potentially dangerous to young children and will be removed at the earliest opportunity.
"We will also take away the tools and keep them in a safe place in case the person wishes to get them back."
Ward councillor Alex Nicoll called for the ramp builder to be more considerate of others.
He said: "We maybe think what we are doing is perfectly reasonable.
"But perhaps with a little bit of thought we would realise that it's maybe not a very good idea, if we were to think about the safety of the dog walkers and young families also using the area."
And he added: "There has already been quite a lot of damage to the flora and fauna on The Gramps after the recent fires.
"I'd urge everyone to be mindful of the area and not cause further damage to it."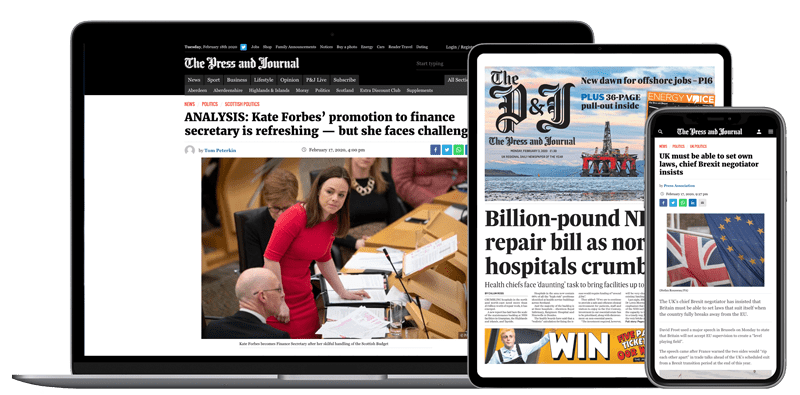 Help support quality local journalism … become a digital subscriber to The Press and Journal
For as little as £5.99 a month you can access all of our content, including Premium articles.
Subscribe