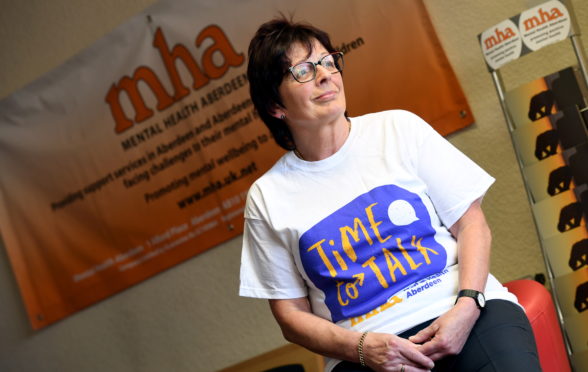 As Mental Health Awareness Week continues, Stephen Walsh learns about the challenges charities face to secure resources
As a result of Mental Health Awareness Week last year, one north-east charity received 800 calls – a fifth of them from children.
But while one charity chief is pleased people are opening up about their mental health, she is concerned about how organisations can continue to support the additional cases with limited resources.
Astrid Whyte, chief executive of Mental Health Aberdeen, said: "Service provision is not being matched by the resources, that's the same across all mental health services.
"When we had Mental Health Awareness Week last year we took 800 calls on our helpline – 148 were from children. Now we just don't have 800 appointments available.
"Awareness raising is super but we don't have a hope of meeting the demand with what we have available.
"I'm getting a little tired of hearing 'there's another £15 million going into mental health' – I don't know where this money is going because we are certainly not seeing it."
Among the biggest challenges those working in mental health face, according to Ms Whyte, is the epidemic of male suicide – it makes up 75% of deaths among men under-40.
She said: "Scottish people by their very nature are more taciturn than other countries that I have lived in.
"They find it really hard to speak about their emotions and men, in particular, are at risk.
"I know we have been reducing the numbers but it goes down by 2 or 3% and then goes back up again."
In 2016, the charity was forced to make a raft of redundancies after its funding was cut by Aberdeenshire Council.
And with 8,000 appointments during 2018-19, but just 34 staff, MHA expects it will be stretched to the limit over the next 12 months.
Ms Whyte has called on the Scottish Government to inject more cash into the sector to help charities and services cope with the crisis.
"It's pointless to constantly fundraise, wouldn't it be better to just put the money in our pockets in the first place?
"That's not to say we don't want people to fundraise for us, we are very grateful to them and wouldn't be able to continue without them."
A Scottish Government spokesman said: "Mental health spending has reached £1billion for the first time and our programme for government committed to invest an additional £250million over five years to improve and embed support for good mental health across our public services.
"We are working with our public and third sector partners to ensure funding decisions support our programme for change and improvement and reflect local and national priorities.
"Our mental health strategy sets out a ten-year ambition to improve access to services and to prevent and treat mental health problems with the same commitment and drive as we do for physical health problems."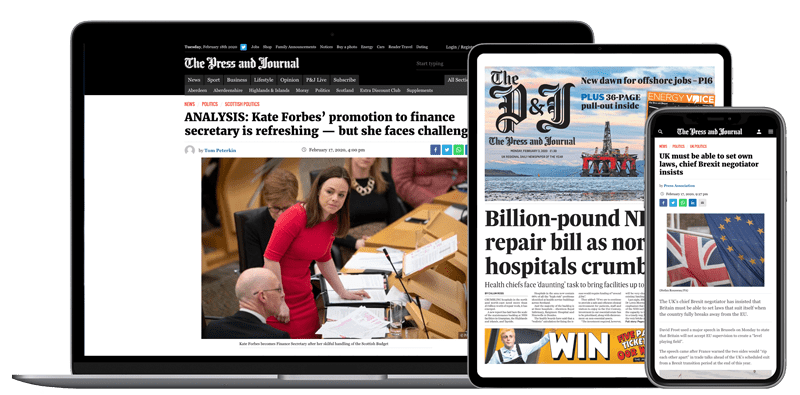 Help support quality local journalism … become a digital subscriber to The Press and Journal
For as little as £5.99 a month you can access all of our content, including Premium articles.
Subscribe