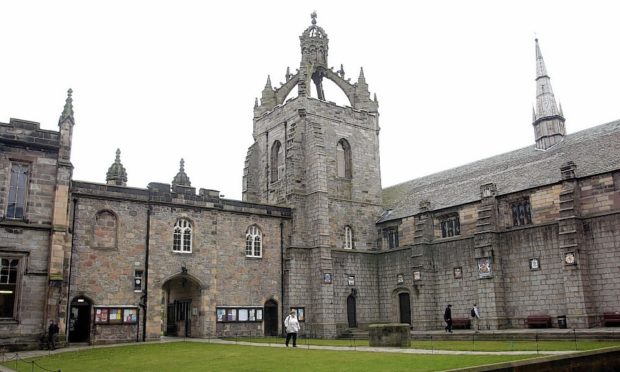 Students at Aberdeen University will graduate this year in an outdoor tent- after the traditional historic hall was found to be too small for the numbers attending.
In recent years the Elphinstone Hall, designed by famous city architect Alexander Marshall Mackenzie, has been used for the prestigious ceremonies.
With an organ built into the 1931 sandstone campus building and heraldic flags hung from rafters it has proved a popular venue for graduations.
But in February, university bosses announced they would scrap the controversial £45 graduation fee and that has apparently sparked increased interest in graduating in person.
As a result, university bosses have had to switch this year's ceremonies to an outside marquee to cope with the numbers.
They have pledged the marquee will be decorated in a style "befitting the importance of the occasion" but the decision has dismayed some students who believe it will lessen the experience.
They include overseas students whose families plan to travel hundreds of miles to see the students receive their awards.
The ditching of the fee came after Strathclyde and Glasgow universities made similar moves – though graduating students will still need to pay for gown hire.
Yesterday a university spokesman said: "Our recent decision to scrap graduation fees has led to an increase in the number of students registering to graduate in person.
"As a result of the increase, for the first time, we have more graduates than can fit into Elphinstone Hall and so our summer ceremonies will be held in our graduation marquee, to the rear of the hall.
"The grand marquee has greater capacity than Elphinstone Hall and will be decorated in a style befitting the importance of the occasion.
"We're delighted this change will result in more graduates being able to enjoy the celebrations with their classmates and family."
Elphinstone Hall will continue to play an important role in the graduations, accommodating the graduation restaurant, refreshment options and other festivities.
"This will ensure the heart of our historic campus will continue to be a focal point of the occasion before and after the ceremony," the spokesman added.
It's understood the alternative was to restrict the number of parents and family members who could attend the ceremonies.
University chiefs did not want that to happen, but some students have nonetheless been left disappointed.
Forth Year student Yannick Max said: "Lots of students are really frustrated about this.
"My family is coming across from Luxembourg but it's all much less ceremonious now.
"And at the end of June, a marquee can be really hot."
And another fourth year student, 21, said: "I've seen the pictures of previous years.
"I was gutted to be emailed by the university and told we were going to be graduating from a glorified tent instead."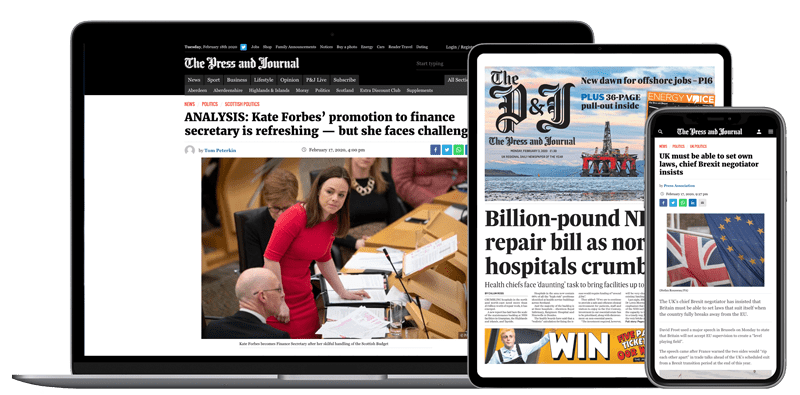 Help support quality local journalism … become a digital subscriber to The Press and Journal
For as little as £5.99 a month you can access all of our content, including Premium articles.
Subscribe