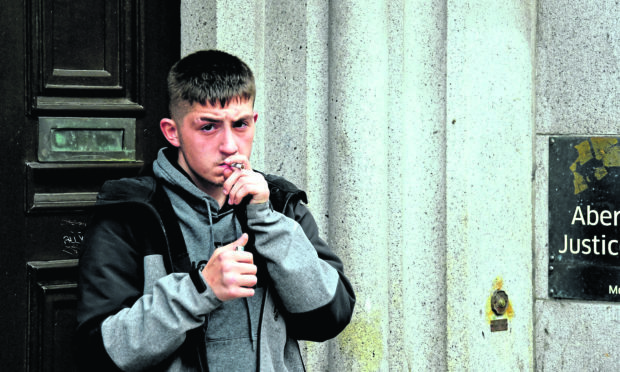 An Aberdeen man has admitted causing a six-hour stand-off with police.
Robbie Jennings threw household items, damaged a window and threatening police with a knife during the incident on Girdleness Road.
Aberdeen Sheriff Court heard the 19-year-old became "enraged" after an argument with his family on April 1.
His grandmother and brother fled the property and contacted police who, upon arrival around 12.30am, found Jennings had barricaded himself within the house.
When officers tried to plea with him he threatened them with violence, saying he would attack anyone that entered.
The court heard that one point, Jennings shouted through the semi-detached house's upper bedroom window to his grandmother that she was "dead to me if I go back to jail."
Fiscal depute Felicity Merson said: "He slammed the bedroom window and shards of glass fell below.
"It appeared to officers he was under the influence of a substance, as he had slurred speech and a lack of alertness.
"At 2am the accused approached the front door and officers saw he had an eight-inch long kitchen knife.
"He threatened to harm himself or officers if they forced entry.
"A firearms unit was called as well as a police negotiation team.
"Fire and ambulance crews were also on standby nearby the property."
Ms Merson told the Jennings finally came out of the property at about 6.30am.
Sheriff Ian Wallace expressed concerns that, if Jennings was released, a "similar incident" would happen again.
But defence solicitor Graham Morrison argued that his family had "changed their tune" and now wanted Jennings back in their home.
He added his client had "underlying mental health issues" and had made a plan to get an appointment with a GP.
Sheriff Wallace said: "It is fortunate you have the support of your family and social work team."
He said he was willing to give him an opportunity to prove he had changed his ways, and deferred sentence for three months for good behaviour.
Just last year, Jennings caused a different city street to be shut down in a similar incident.
Rosehill Drive was off-limits for six hours last July, after Jennings had broken into a flat property and brandished a knife.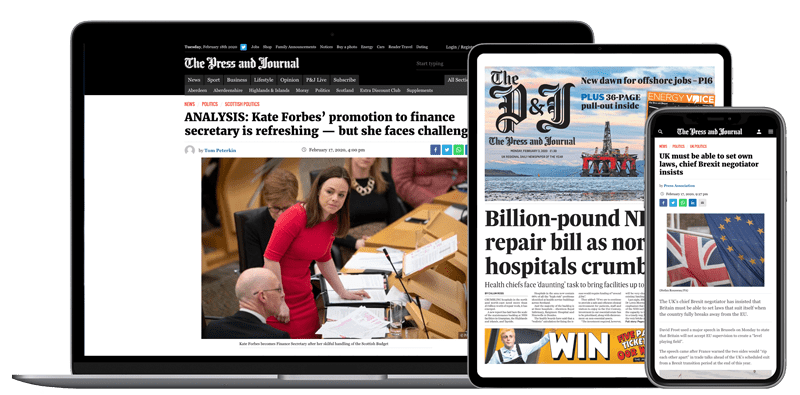 Help support quality local journalism … become a digital subscriber to The Press and Journal
For as little as £5.99 a month you can access all of our content, including Premium articles.
Subscribe