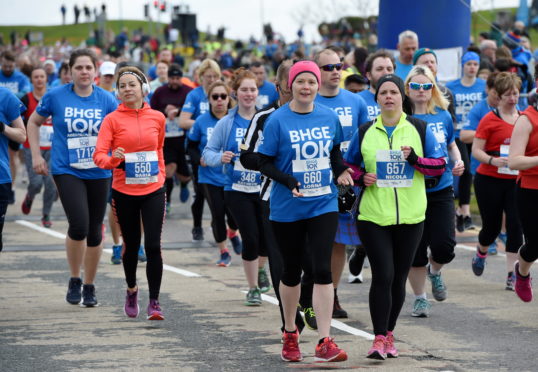 Hundreds of competitors braved bracing North Sea winds and raced around Aberdeen's beachfront yesterday for the annual BHGE running festival.
The popular event pits athletes of all capabilities against a range of routes and difficulties around the Beach Esplanade, Footdee and Seaton.
Around 2,600 people signed up for the various races, which included a 2K, a wheelchair race and a 10K.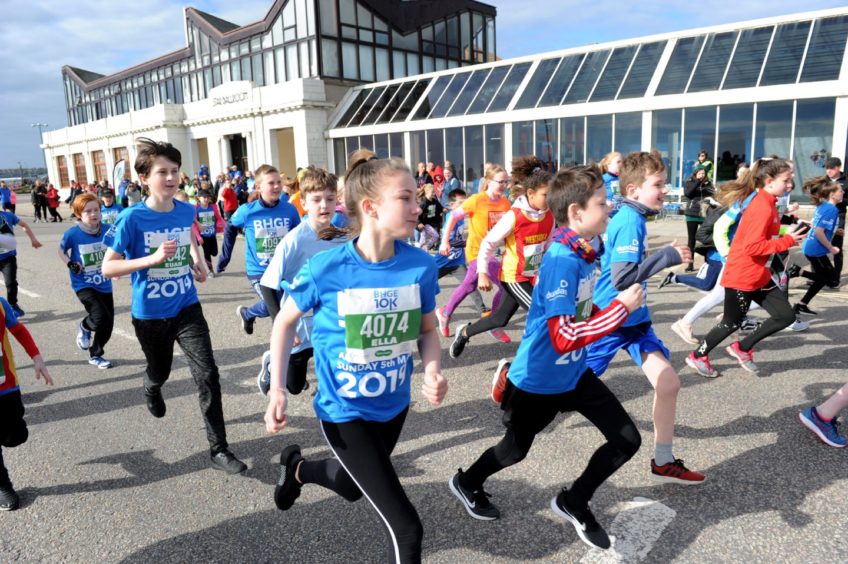 Crowds of cheering onlookers gathered around the finish line to support their loved ones as they completed the run.
And yesterday, Aberdeen runner Fiona Brian became one of the most successful competitors in the history of the event by securing her fifth women's first place title.
Mrs Brian, 33, completed the 10k race in 35 mins 50 seconds.
She hoisted her well-earned trophy alongside the fastest male runner of the day, Cameron Strachan, 27, who beat the challenge in 32 mins and 20 seconds.
Mrs Brian said: "I'm feeling really happy I've been able to defend the title, but a little bit disappointed with my time – there were pretty strong headwinds going around the promenade.
"It's rarely calm down at the beach, but the winds really make a difference when you're feeling really strung out.
"It's been a brilliant day."
And Mr Strachan added: "I'm really glad to get the win. It wasn't a day for really fast times, as the wind in the middle section of the race basically ruined any chances of getting a personal best.
"I was racing down in Edinburgh on Friday night, and I was at Balmoral last weekend, so it's good to finish off with a win today.
"I think I'll finally give my legs a bit of a rest after this and watch the snooker, and I'm off work tomorrow too so a trip to the pub could well be on the cards."
As well as the thrill of the competition, yesterday's BHGE running festival also included a number of family fun events, including a climbing wall.
Each year, participants raise tens of thousands of pounds for charities across the north-east.
Keith Gerrard, director of healthy and active communities for event organiser Sport Aberdeen said yesterday's run was one of the best yet.
He said: "It was a really wonderful event, it was brilliant to see all our competitors of all levels giving it their all.
"It's always fantastic to see the north-east community gather together to have fun and get active.
"We would love to thank the support from the police and the city wardens, and everyone involved in making the event such a success."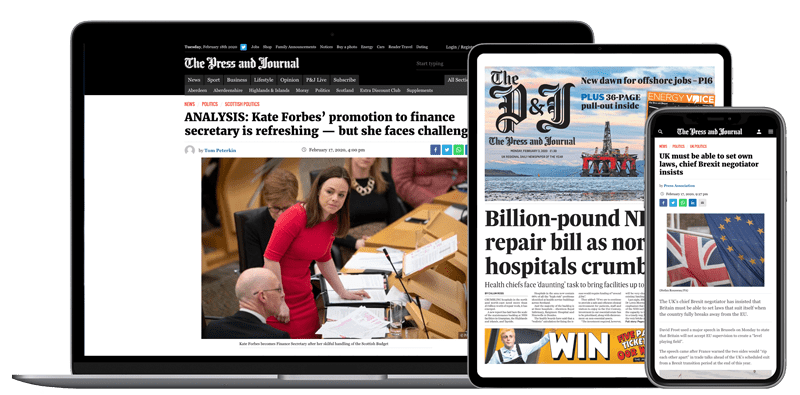 Help support quality local journalism … become a digital subscriber to The Press and Journal
For as little as £5.99 a month you can access all of our content, including Premium articles.
Subscribe