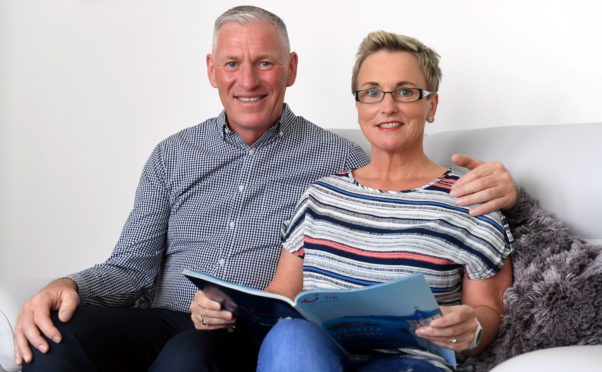 A life-long Dons supporter affected by Alzheimer's has hailed a scheme that lets him relive some of his beloved team's finest hours.
Malcolm Steele has found the Football Memories programme, through which people living with Alzheimer's or dementia get together to discuss their favourite moments and even sometimes meet club legends, a "relief" from his debilitating condition.
The initiative is run by charity Alzheimer Scotland, Football Memories, Aberdeen FC and the club's community trust.
There are currently three groups that run once a month, with over 30 participants at each session.
Mr Steele, who lives in Chapelton of Elsick, is cared for by his wife Tracy Pirie having first been diagnosed with the disease four years ago, aged just 52.
What is #EqualGame?

Everyone should be able to enjoy football. No matter who you are, where you're from or how you play. That's Equal Game. And this is life-long Dons fan Malcolm's story……….. @UEFA @AFCCT pic.twitter.com/gQt4W1sgdD

— Aberdeen FC (@AberdeenFC) April 30, 2019
The 56-year-old former paper mill worker has coached football teams including the Cove Boys club, where his sons once played.
In an emotive video posted on social media, he described how the group has helped him hold onto his treasured memories.
He said: "I was devastated when I got the diagnosis. It has been so difficult for me to accept it.
"Tracy, my wife, will be my primary carer. We've got a fantastic relationship and I don't know what I'd do without Tracy.
"I've always supported Aberdeen. This club has been my life.
"One of the things we do at the club is 'football memories'. Sometimes we have a speaker come in – it could be a former player.
"We just have a chinwag, a discussion. You can relate to older games and older times.
"I realise how important it is for my own memory.
"You've got to try and live the best you can. I have dementia, but it's still me. Football is still my game and it always will be."
Ms Pirie said: "Football has been his whole life since he first started kicking a ball around aged two.
"The group makes him feel as if he is not alone. He is sharing memories with people who are in exactly the same position as him."
Sarah Duff, Alzheimer Scotland's South Aberdeenshire Manager, added: "Football holds a special place in Scottish life and fans and communities often have a strong emotional connection with the football clubs they support.
"We have seen first-hand the power of this connection in supporting people with dementia who participate in football reminiscence activities. "
For more information, visit www.footballmemories.org.uk.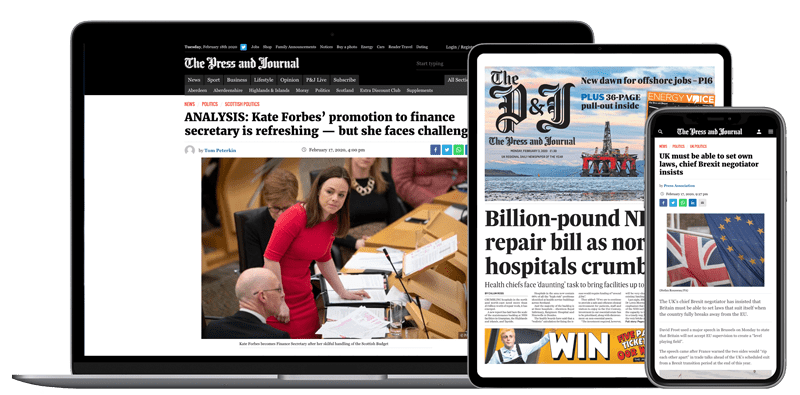 Help support quality local journalism … become a digital subscriber to The Press and Journal
For as little as £5.99 a month you can access all of our content, including Premium articles.
Subscribe