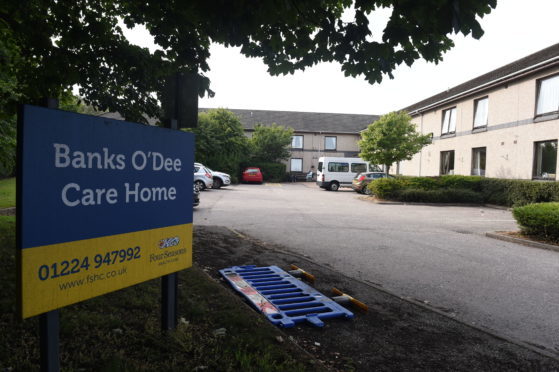 Residents at a soon-to-close Aberdeen care home have been left living amidst poor conditions and failed by staff, a damning report has revealed.
In January, inspectors slammed the Banks O'Dee home, with Four Seasons Healthcare initially pledging to bring in a "specialist care improvement team" to deal with issues.
And just over a month later, bosses announced they had decided to close the premises, with the care home to shut in June.
Inspectors have made seven unannounced inspections since that January report and have been dismayed to discover the care home's operators have been slow to make improvements.
A new report released in the wake of those visits, which took place in March, reveals just one of 11 requirements for improvement made in the initial report had been acted upon at that time.
The Care Inspectorate noted that a lingering "malodour" remained at the home, residents were seen to be walking round "aimlessly" and some couldn't communicate effectively as they had not been given glasses or hearing aids by staff.
The report reads: "A number of residents spent a significant period of time in bed, occasionally over 15 hours.
"We found there was poor planning and consideration of their food and fluid needs during this time.
"Families were distressed that their relative's routines were not being maintained.
"Staff seemed dismissive at times of the impact this had on the residents and their wellbeing."
And the report adds: "We were concerned that there had been limited learning from previous incidents, accidents or poor practice, and actions had not always been taken to prevent recurrence."
The purpose of the follow-up inspections was to evaluate progress made by the service on 11 improvement notices issued in January.
Yesterday, a spokeswoman for care home bosses Four Seasons, who recently announced they were going into administration, said: "We announced that we intended to cease operating the home, having been concerned for some time that it had not been meeting the standards that we expect our homes to provide and that the Care Inspectorate requires.
"This has been exacerbated by difficulties in recruiting and retaining colleagues with the right skills in the local jobs market."
The company added that of the 60 residents at Banks O'Dee in March, only 11 now remain, four of whom have not yet been reassigned to an alternative care home.
Aberdeen City Council's integration joint board chair and local councillor Sarah Duncan said: "This latest Care Inspectorate report is historic and reflects the position at the home some two months ago.
"The independent operator, Four Seasons, announced later in March that they would be withdrawing and that the home would be closing by the end of the contractual notice period, which finishes on 20 June.
"Aberdeen City Health and Social Care Partnership has since been working closely with residents, family members and the operator over the past weeks to ensure continuity of care and wellbeing for the residents in the home, and working hard to find new places for them.
"We are confident that everyone will be found an alternative placement before the end of the notice period."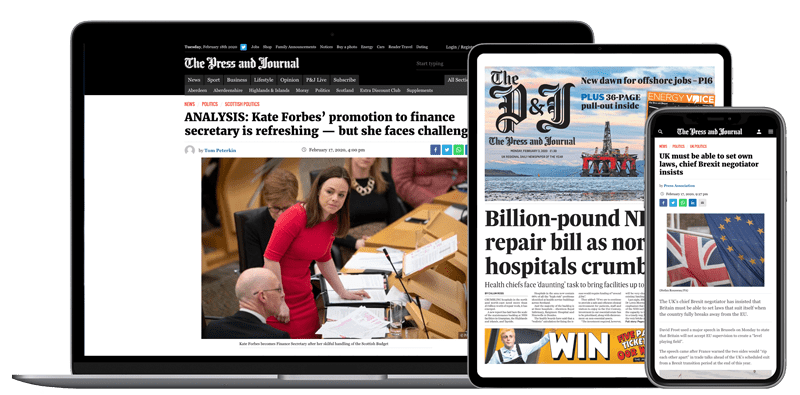 Help support quality local journalism … become a digital subscriber to The Press and Journal
For as little as £5.99 a month you can access all of our content, including Premium articles.
Subscribe