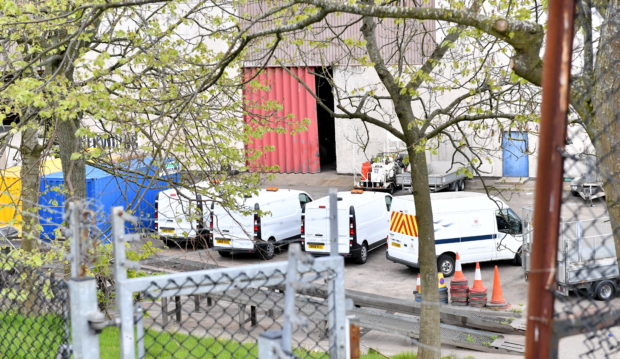 Brand new vans bought by Aberdeen City Council have been lying unused for months waiting for the new local authority logo to be applied.
The fleet of vehicles, which are taxed and insured, were bought in February.
But they are not all yet on the road, with many parked in the depot at Kittybrewster until the new, updated council logo is applied.
The council has brought in a contractor to carry out the work, which is being done at a rate of between eight and 10 vans a day.
Last night a senior union boss said that the work should be done in-house and that the vehicles should be put on the road as soon as possible.
Earlier this year, the council agreed to update its logo – which features two leopards holding a coat of arms and the word Bon Accord – to make it more minimalist.
The new version will be applied to all new signs, vehicles and uniforms.
It is understood the authority bought 70 new vans, but only a handful are on the roads.
A source said that it costs hundreds of pounds to apply the new logo to each van.
Unite union north-east regional representative Tommy Campbell said: "If an outside source is being used to apply these liveries to the vehicles then it is simply outrageous at a time of declining budgets and cuts.
"Using people in-house would be far cheaper.
"It is also scandalous that they have bought these vehicles, which I understand are taxed, but not put them on the road.
"It amounts to a misuse of the council budget and someone needs to be held accountable."
A council spokesman said the cost of the work had been included in the calculations for the vans and that the liveries also includes important safety markings where required .
He added: "The current council crest, introduced in April 2018, is only applied to new additions to the fleet.
"Livery, which is included in the budget for vehicle procurement, is applied as part of the preparation for new vehicles coming into service and ensures council vehicles are easily identified by members of the public as well as incorporating important safety markings."
During the debate on upgrading the council logo, the ruling Conservative, Aberdeen Labour and independent alliance argued the "refreshed" design would be "cost neutral" as it was designed in-house and would only be used to replace worn out items.
But opposition SNP and Liberal Democrat councillors said the move was "a gesture" and "sent out the wrong signal" when the authority is cutting costs.
SNP operational spokeswoman Jackie Dunbar said the situation "suggests a lack of planning".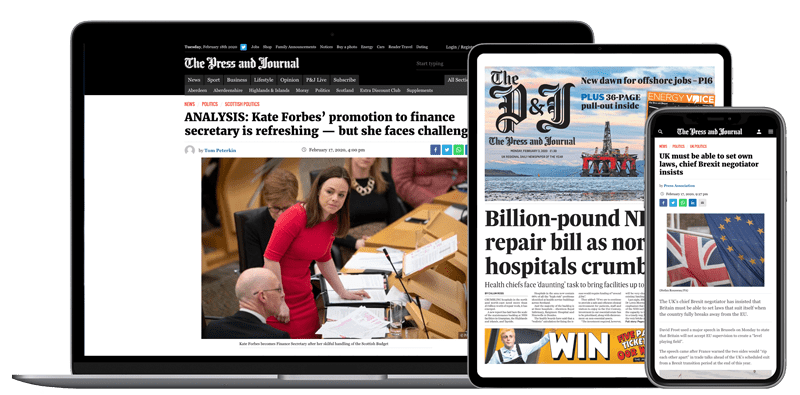 Help support quality local journalism … become a digital subscriber to The Press and Journal
For as little as £5.99 a month you can access all of our content, including Premium articles.
Subscribe