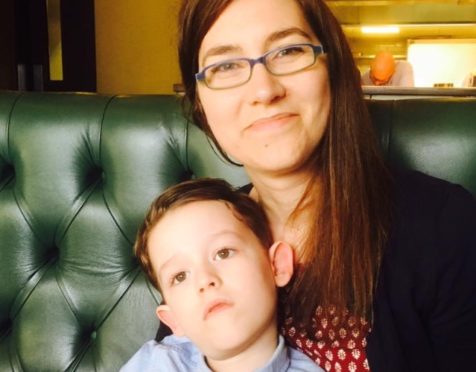 An Aberdeen mum has been personally thanked by the prime minister for her work to raise awareness of a rare condition.
Nicola Miller's son Eddison was just one when he was diagnosed with xeroderma pigmentosum (XP), a condition that causes sufferers to be extremely sensitive to ultraviolet light.
Symptoms include severe sunburn after only a few minutes in the sun, dry skin, and changes in skin pigmentation. It can also drastically increase the risk of developing skin cancer.
XP affects less than 100 people in the UK.
After Eddison's diagnosis in 2012, Mrs Miller decided to set up a charity devoted to a greater understanding of the condition and is now helping youngsters across the world.
Through the Teddington Trust, she has helped 150 children in 11 countries learn what they need to do to protect themselves with the help of "Little Ted" bears dressed in UV protective clothing and with a UV reactive paw.
More than 80,000 school pupils in the UK have also been educated about XP as a result of the charity's education resources.
Mrs Miller said: "When Eddison was first diagnosed we felt completely thrust into the dark, both literally with the avoidance of sun and metaphorically due to lack of information about what his life would be like.
"We could not have imagined seven years ago that this would lead us into not only a life of advocacy for others, but also the founding and establishment of a global charity.
"It is a revolutionary movement for people living with such a rare disease."
And now Mrs Miller has been named the latest recipient of the Points of Light Award, which recognises outstanding volunteers who are making a change in their community and inspiring others.
In a letter telling her about the award, Prime Minister Theresa May said: "By drawing on your own experiences as a family, you are providing vital support and guidance to patients and families living with Xeroderma Pigmentosum.
"Your 'Little Ted' bear is a fantastic way to help children, like Eddison, understand more about their condition and stay safe outdoors.
"Your work through the Teddington Trust is making a profound difference to the lives of people with this very rare condition."
Mrs Miller, who now lives in Kent, said the recognition was "very special and unexpected."