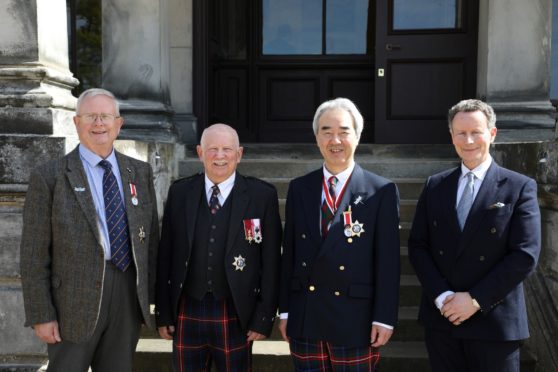 The work of five north-east academics has been recognised at a prestigious awards ceremony attended by the Consul General of Japan.
Recipients and audience members travelled from as far afield as Australia and New Zealand to Broomhall, the ancestral home of the Bruce family in Fife for the ceremony.
Consul General of Japan Nozomu Takaoka, who assumed the post in October last year, was presented with the Scottish Samurai Award of Taisho.
Robert Gordon University senior lecturer Dr Morag McFadyen was recognised for her charitable work and services to education, while four Aberdeen University academics, Professor Thomas Weber, Dr Chris Croly, Mr Neil McLennan and Mr Neil Curtis were also honoured.
The Scottish Samurai Awards, now in their 25th year, were inspired by the achievements of Fraserburgh man Thomas Blake Glover.
Glover played a pivotal role in the modernisation of Japan in the nineteenth century, and his impact was so profound that the Emperor awarded Glover the Order of the Rising sun – a significant honour.
He later became known as the 'Scottish Samurai.'
Speaking after the ceremony, the consul general said: "Today is a really auspicious occasion because it coincided with a new era for Japan, as the Reiwa era started this month, and there is a great connection between the Bruce family and Japan.
"So this really is the right occasion, the right place and the right people coming together, and I am very impressed that there are so many Scots and other nationalities here today that are connected with Japan.
"These awards are growing, and broadening the bond of our friendship."
Lord Bruce, whose ancestor, the 8th Earl of Elgin signed the first treaty of trade and commerce between Britain and Japan in 1858, hosted the event.
He said: "If it was not for a number of Scots in the 19th century, Japan would have evolved as a very different place, and it is incredible that these awards, steered by Ronnie Watt, encapsulates the whole ethos of the samurai.
"There is a very close cultural fit between Japanese and Scots, and we can learn much more about our need for self-discipline and how we can improve our society from within comes the ethos of the samurai."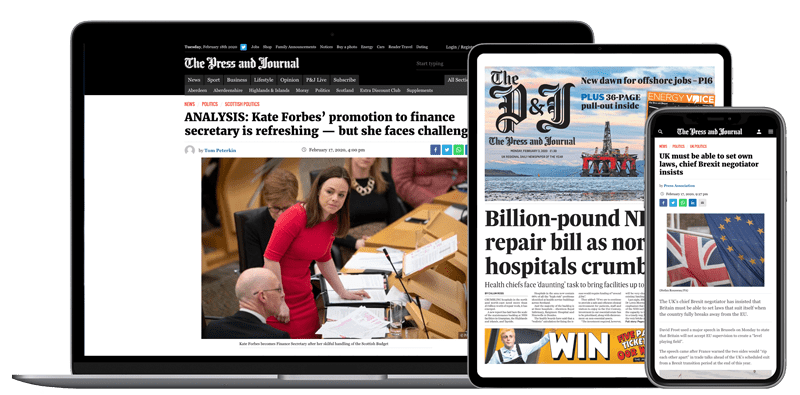 Help support quality local journalism … become a digital subscriber to The Press and Journal
For as little as £5.99 a month you can access all of our content, including Premium articles.
Subscribe