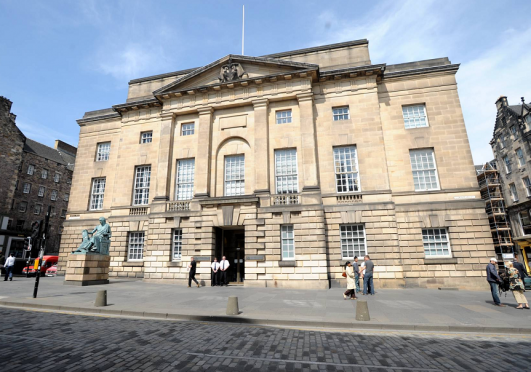 A violent serial rapist has admitted subjecting five girls in Aberdeen to terrifying sexual attacks and brutal assaults.
Kyle Park, 18, is already serving a sentence for the sexual assault of a 15-year-old girl.
At the High Court in Edinburgh yesterday, however, he pled guilty to raping four young victims at addresses in Aberdeen and assaulting a fifth to her injury and permanent disfigurement.
He befriended one of his victims, aged just 13, on social media before arranging for her to meet him at his home in the city in July of 2017.
But when she visited, he launched a sex attack on the child, molesting and then raping her.
After the attack, the girl tried to leave, only to be punched in the ribs by her attacker, who told her she was not to inform anyone what had happened.
The court was told Park had already raped two other teenage girls and would go on to subject a fourth victim to a rape ordeal.
His first teenage victim faced repeated assaults at the hands of the accused before he raped her.
Mr Goddard said: "She describes feeling ashamed and powerless to push the accused off her."
The prosecutor added: "The accused apologised, although the complainer was of the view that he did not care."
Park also raped a "naive" 16-year-old girl in March 2017, continuing with despite being asked to stop before raping his victim again. She later confided in her mother.
One final rape was carried out on a 16-year-old girl in March last year during which he punched his victim on the head and body.
His final victim was subjected to a number of physical assaults by him. During one, he used a leg to restrain her before slicing an inch long cut through her skin with a razor blade.
Moments earlier, he'd ordered her to self-harm for his own gratification, but been rebuffed.
Then, when he later feared she may have confided in a friend what had happened, he pushed her against a wall and held a knife to her neck.
At the High Court yesterday, Park admitted raping his four victims at addresses in Aberdeen, assaulting one of them and assaulting a fifth female to her injury and permanent disfigurement, between 2014 and last year.
He is currently serving a 27 month sentence of detention imposed on him last year at Aberdeen Sheriff Court for sexually assaulting a 15-year-old girl. His earliest release date is in September this year.
He was put on the sex offenders' register for 10 years following that conviction.
A judge told Park yesterday: "You have pled guilty to six charges, including several of rape and significant incidents of violence against very young women."
Lady Wise called for the preparation of a background report on Park ahead of sentencing next month.