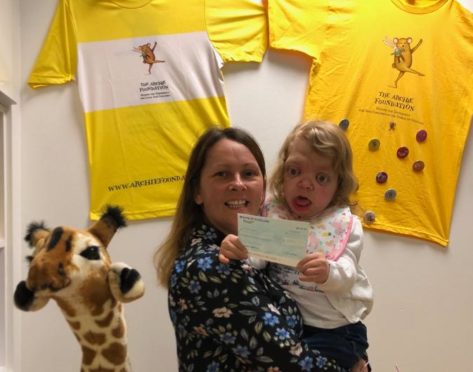 An Aberdeenshire mum has described her anguish upon realising that cruel bullies had shared doctored images of her disabled daughter on social media.
Judith Davis, from Pitmedden, discovered a photograph of her little girl Hannah had been superimposed on various images in an insulting manner by pupils who attend Meldrum Academy.
Little Hannah was born with Pfeiffer syndrome, a rare genetic condition which causes problems with the formation of a child's skull.
She spent the first year of her life in hospital and has required five major surgeries, with the possibility of more operations looming in her future.
Mrs Davis first became aware of the images after Hannah's older sister, who goes to Meldrum Academy, was sent them online.
One of them showed the infant superimposed on a movie poster, and another was of her on a motorway.
The third showed her lying in a disabled parking space.
Mrs Davis yesterday revealed that the youngster had been targeted by bullies in a similar way last year.
She added: "You can teach your kids right from wrong, and that won't always stop them from doing things they shouldn't do, but there is absolutely nothing funny about Hannah's situation.
"She has been through more than anyone could imagine, and the fact that some people sat down one night and thought to do this is unimaginable.
"I just don't know how such an idea could ever enter someone's head.
"The fact that all these pupils think this is an acceptable way to behave is extremely concerning.
"I know a lot of families of very complex children all over Scotland, and I don't know anybody who has had to deal with something like this. Comments, sometimes, but never these kind of pictures.
"It's just not normal."
A spokesman for Aberdeenshire Council said: "We take allegations of bullying extremely seriously.
"Meldrum Academy is aware of this incident, and has met the parents of the children who created the images.
"In general terms, we raise awareness of anti-bullying and staying safe online through school assemblies, content in the curriculum, and after school activities.
"Any parent who has a concern should raise it with the school as soon as possible."
Inspector Andy Scott said: "Our officers immediately liaised with the school involved and identified those responsible.
"Following a thorough review of the circumstances along with our partners, we collectively agreed that further action would be led by the school itself."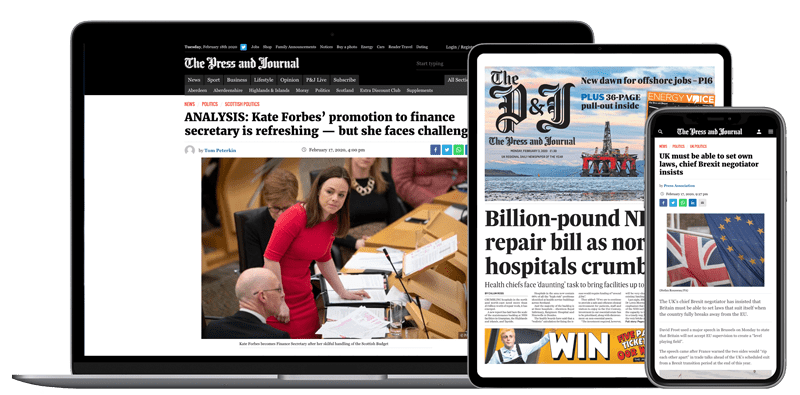 Help support quality local journalism … become a digital subscriber to The Press and Journal
For as little as £5.99 a month you can access all of our content, including Premium articles.
Subscribe